The Project
During my two months studying design in Copenhagen, I built a brand identity for a culture house located on the Copenhagen harbor in a neighborhood named Islands Brygge. Kulturhuset Islands Brygge (KIB) aims to bring people together within the community and hosts musical and cultural events.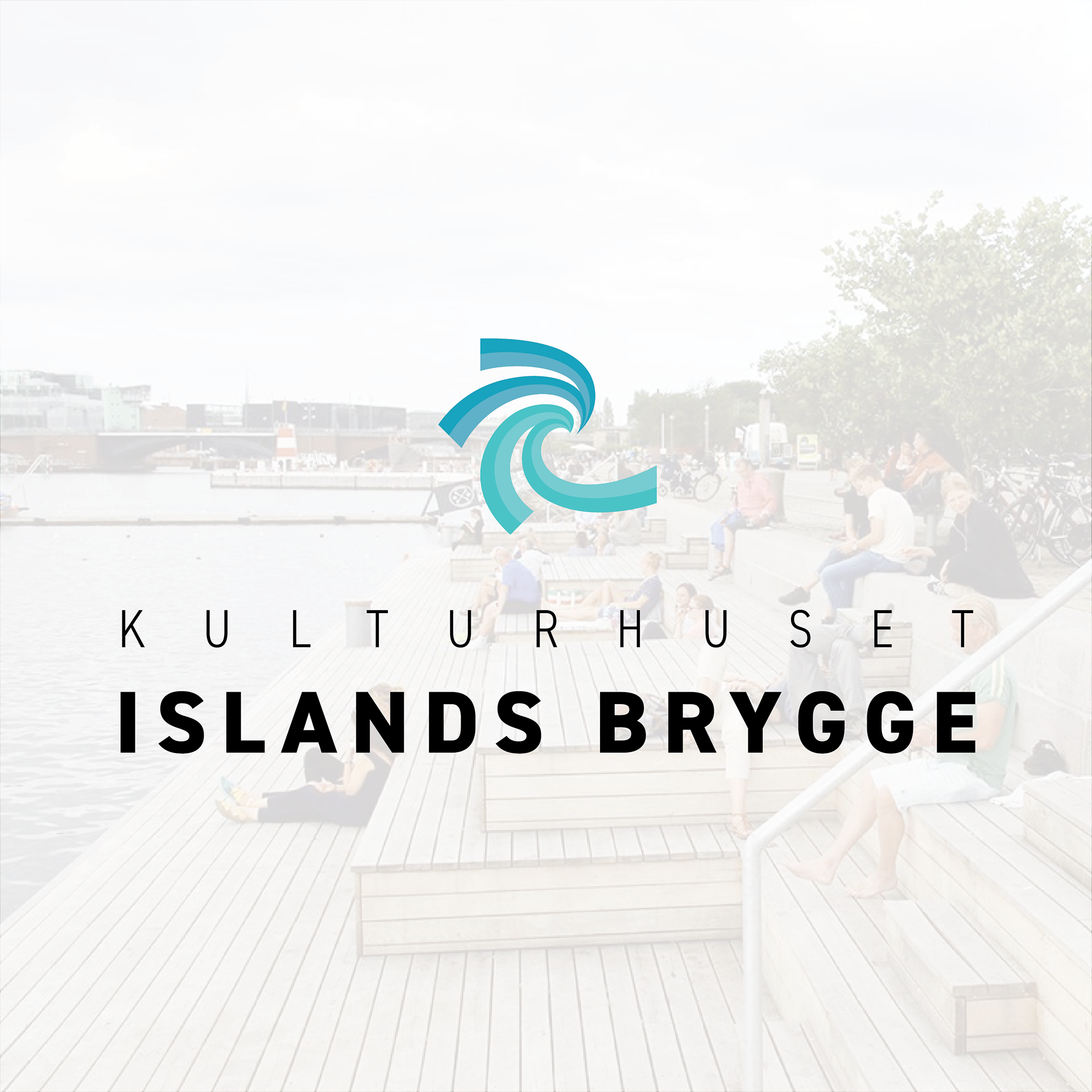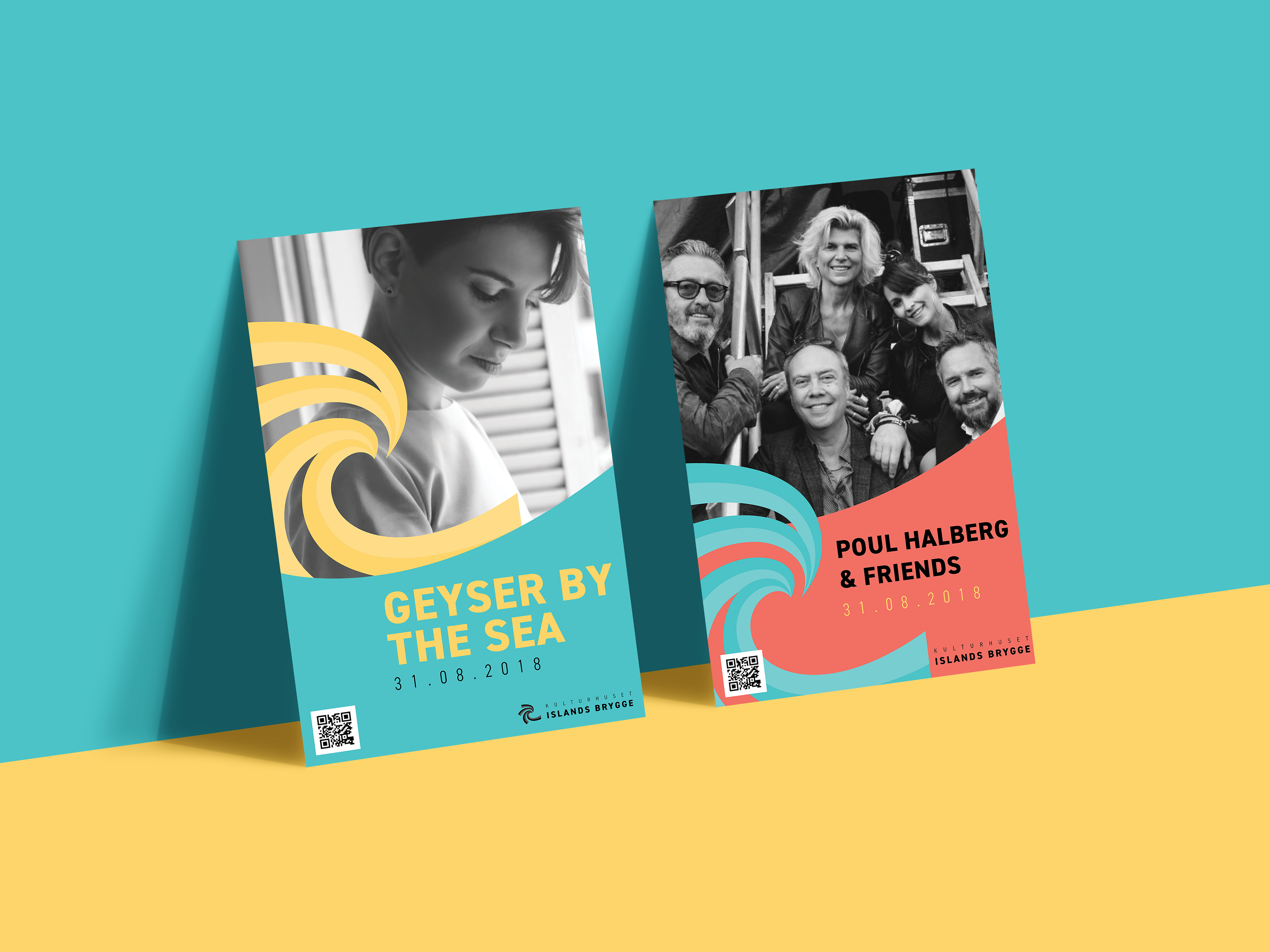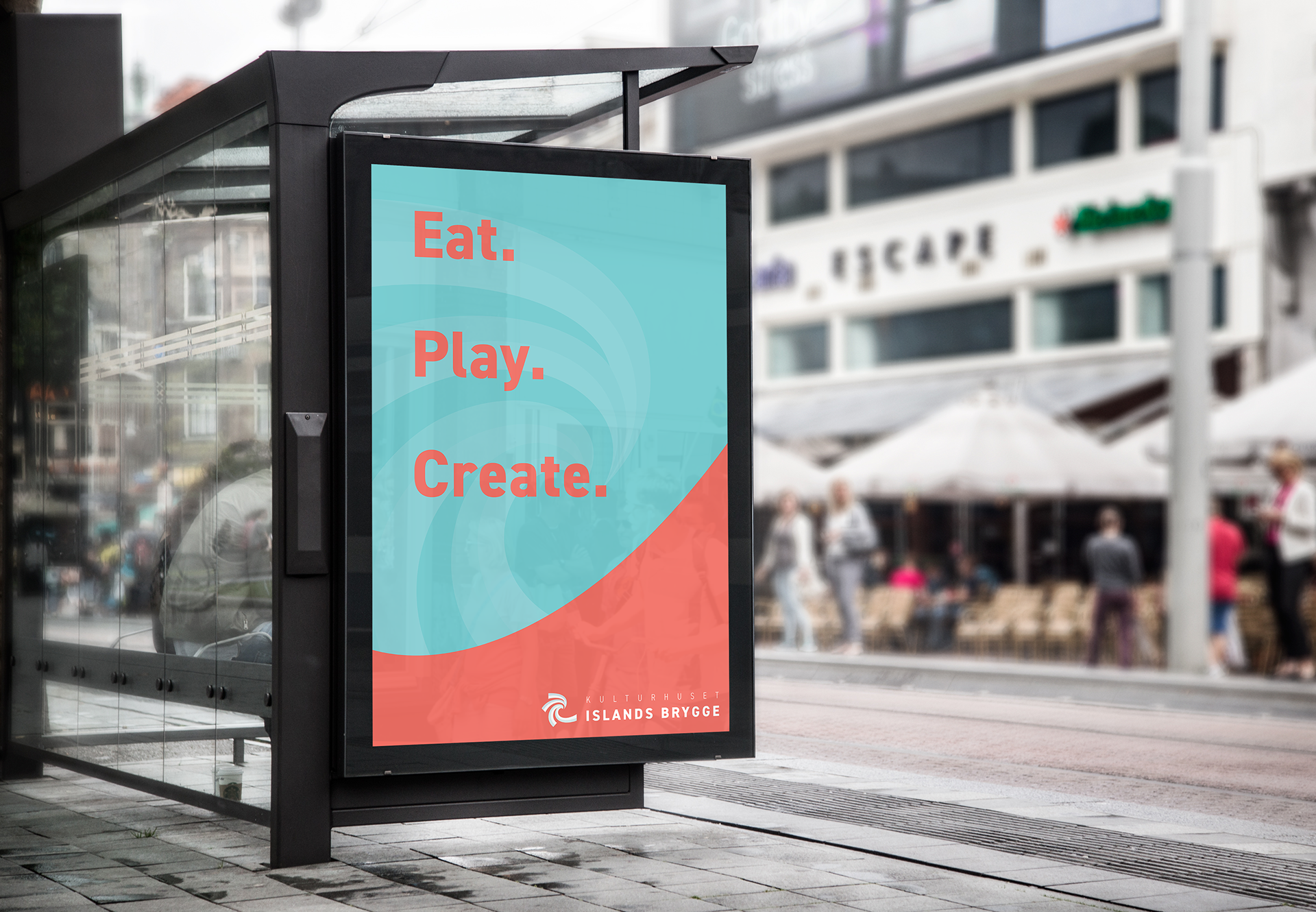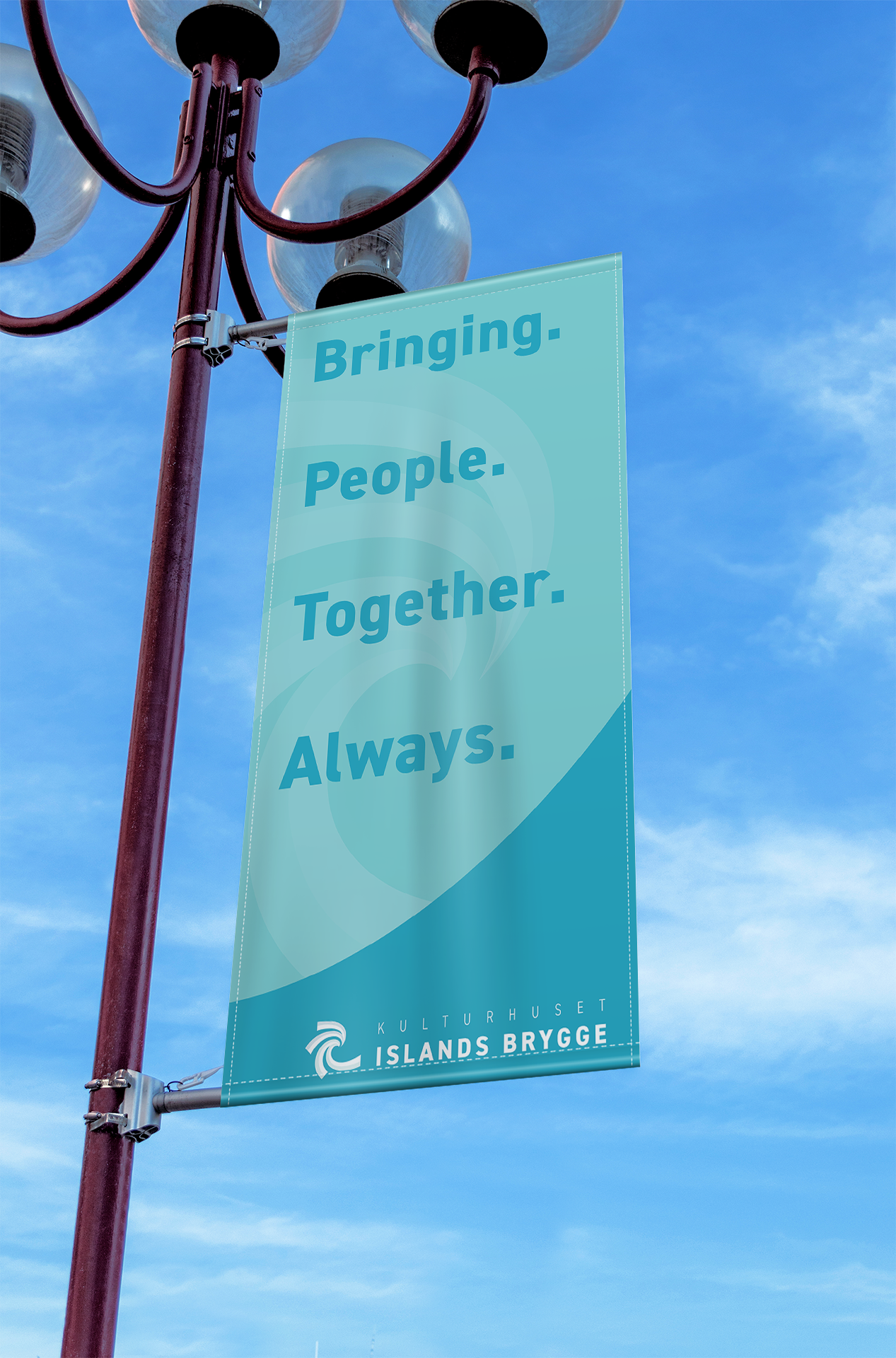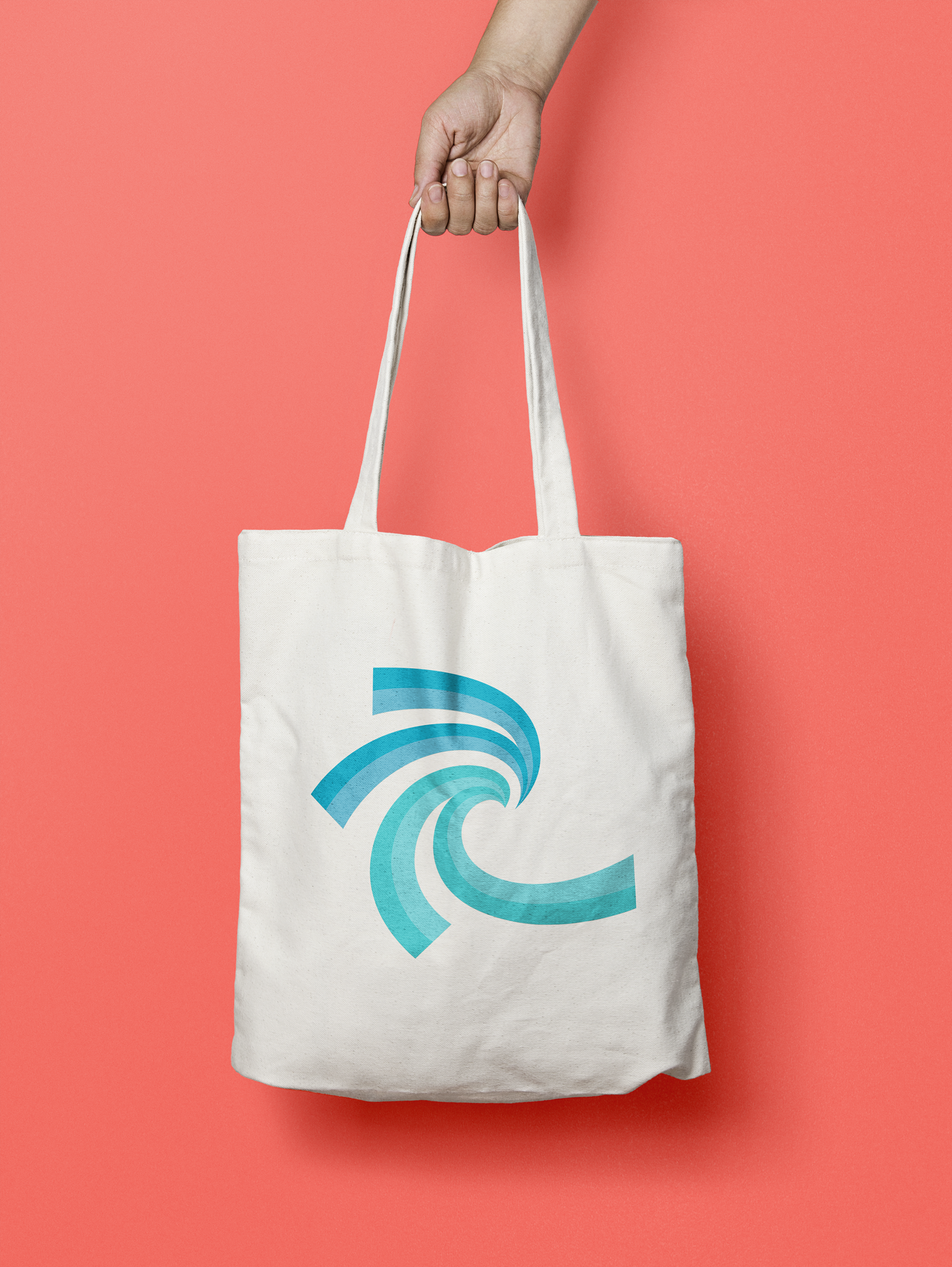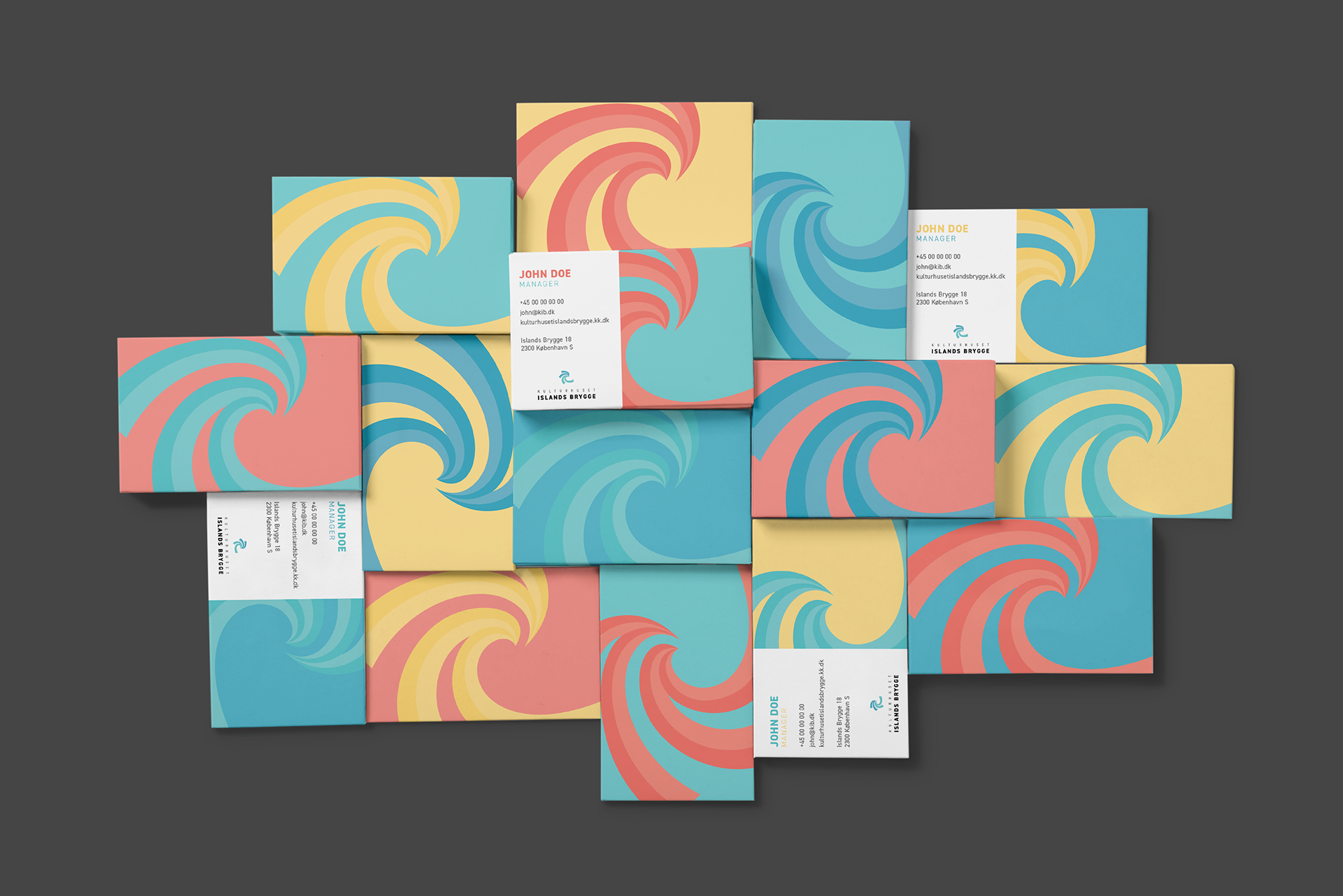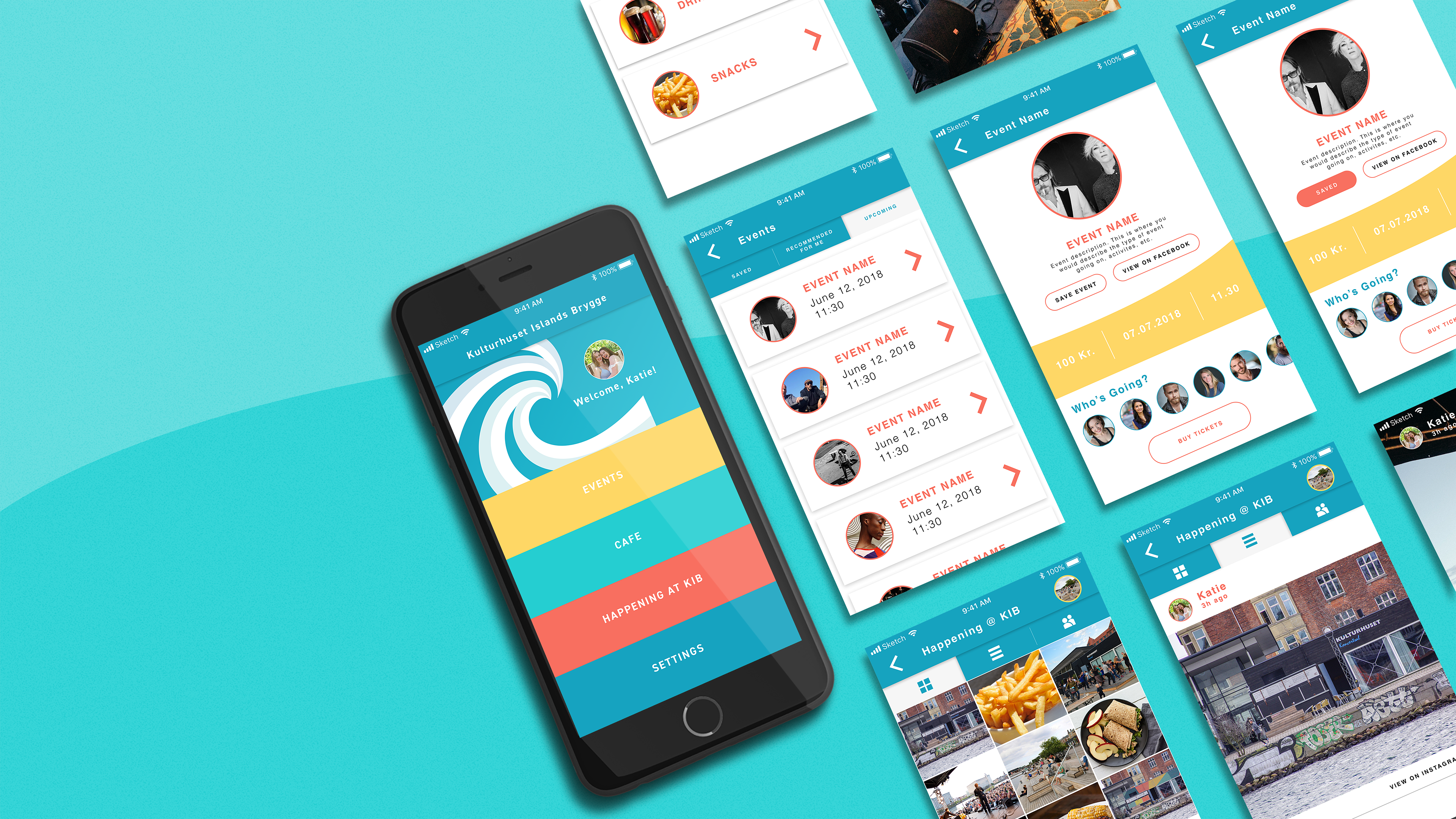 Observation and Research
To start off this project, I went on multiple site visits, conducted interviews, and created mind maps to uncover the problem areas and better understand the defining features of the place. Through the research process, I was able to identify three major problem areas that I wanted to solve with my identity. 
First, I wanted to
create a universally recognizable visual identity
.
Before, KIB used multiple different unrelated logos and changed their color palette based on the platform.
Next, I wanted to
focus on appealing to the youth
, specifically young adults from 18 - 30 years of age
. KIB reached retirees and families fairly well, but they haven't been as successful with young adults.
Finally, I wanted to
find a way to
involve the surrounding area
of Islands Brygge in the KIB brand identity.
Many Islands Brygge locals were unaware that KIB existed, proving that KIB was unsuccessful in bringing the community together. Because of this, I wanted to create an identity that would serve as not only an identity for the culture house, but also an identity for the neighborhood of Islands Brygge.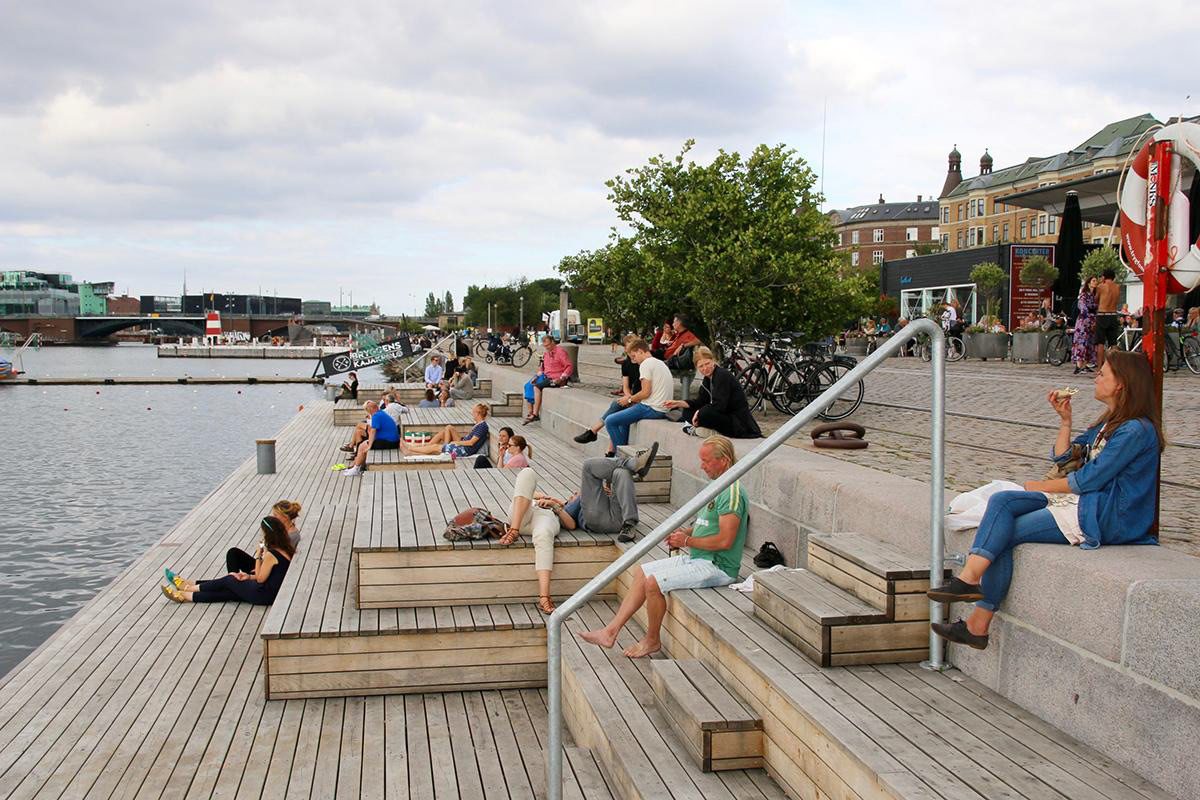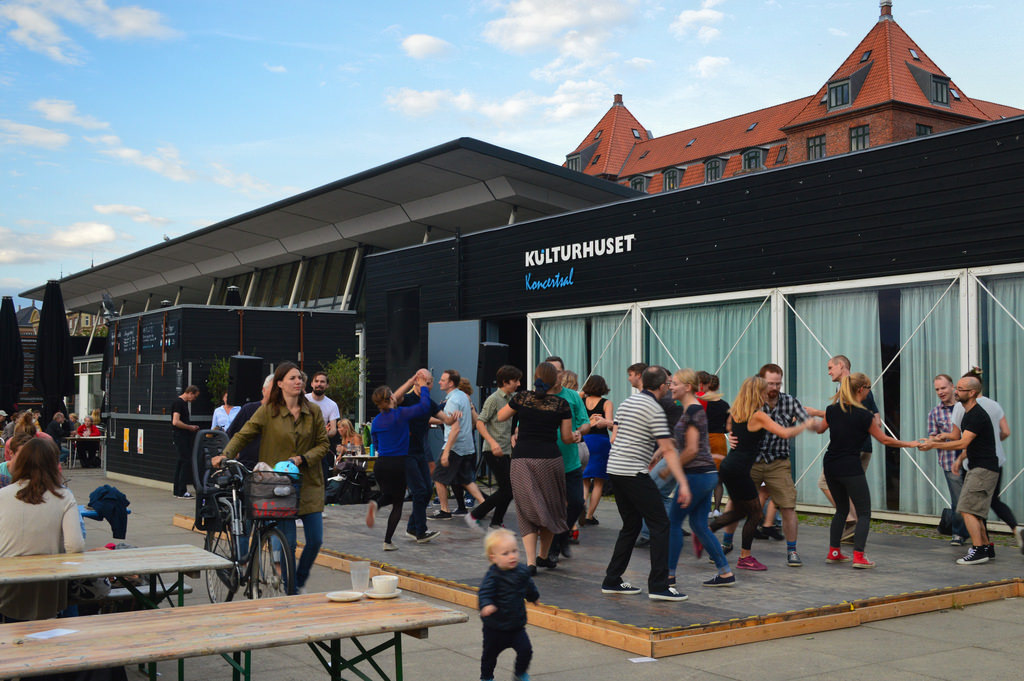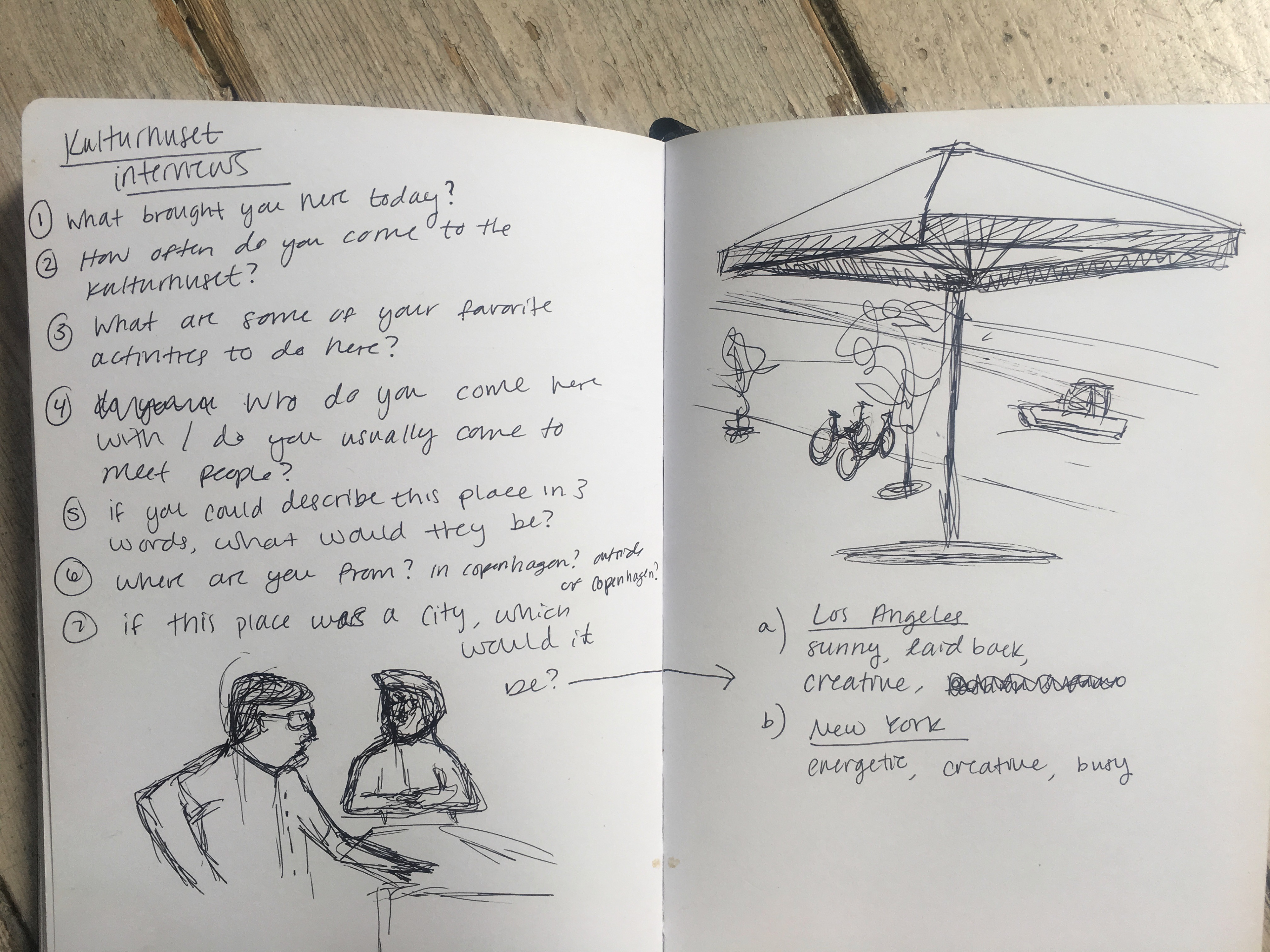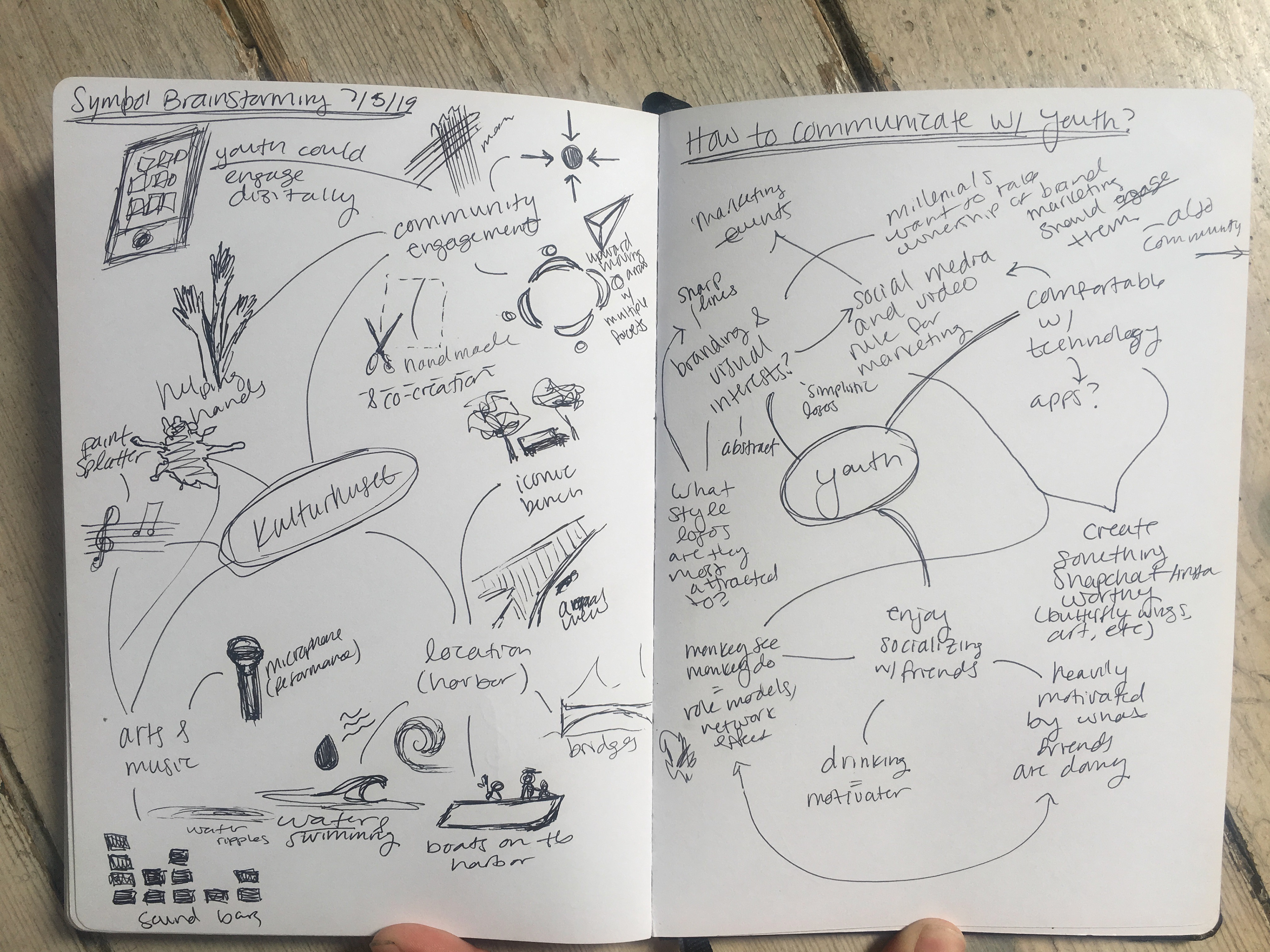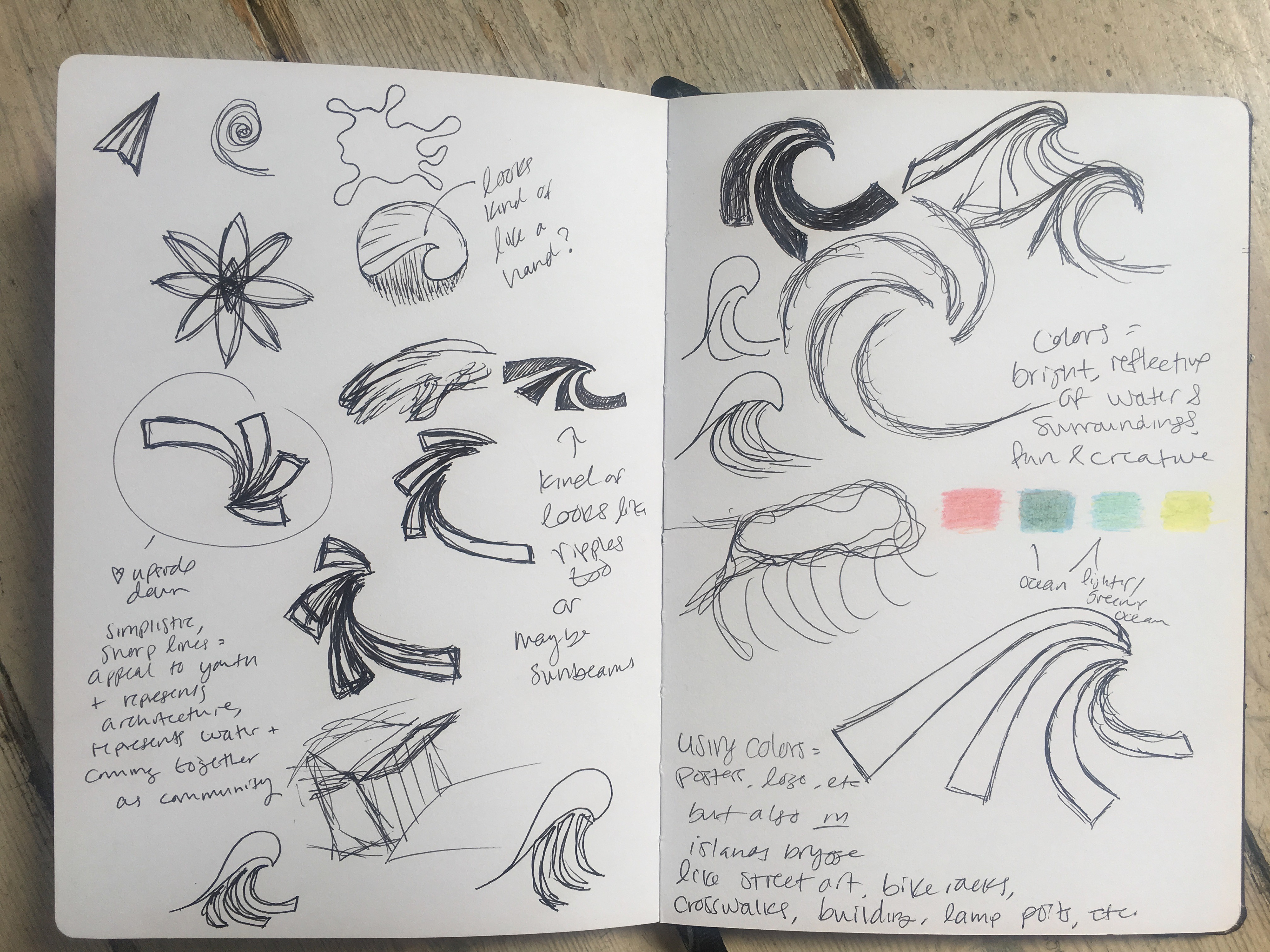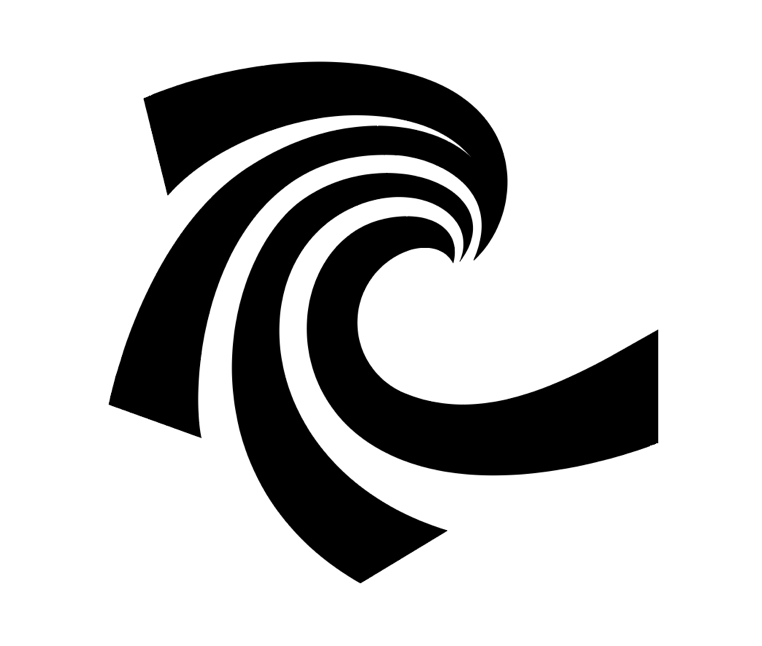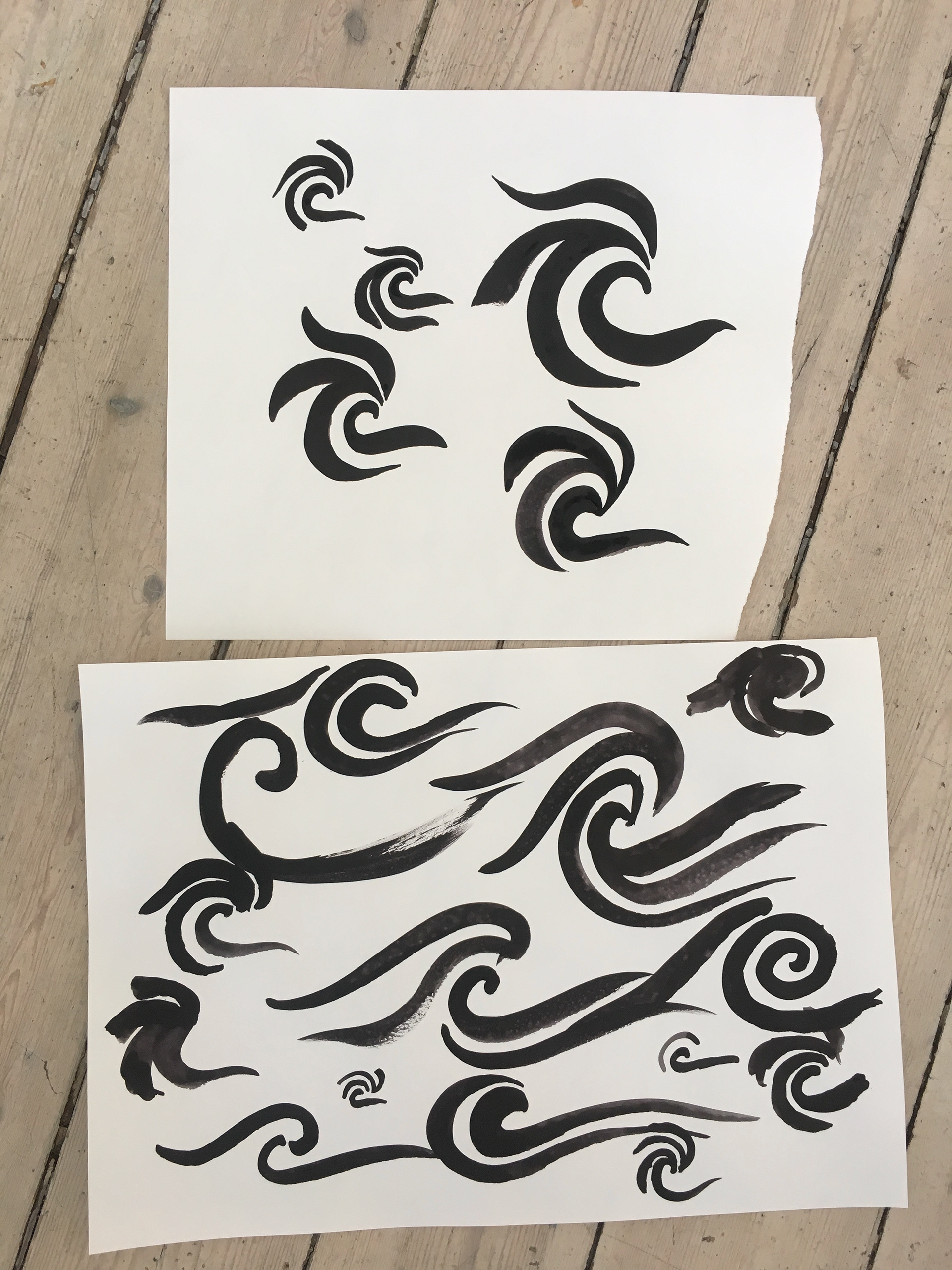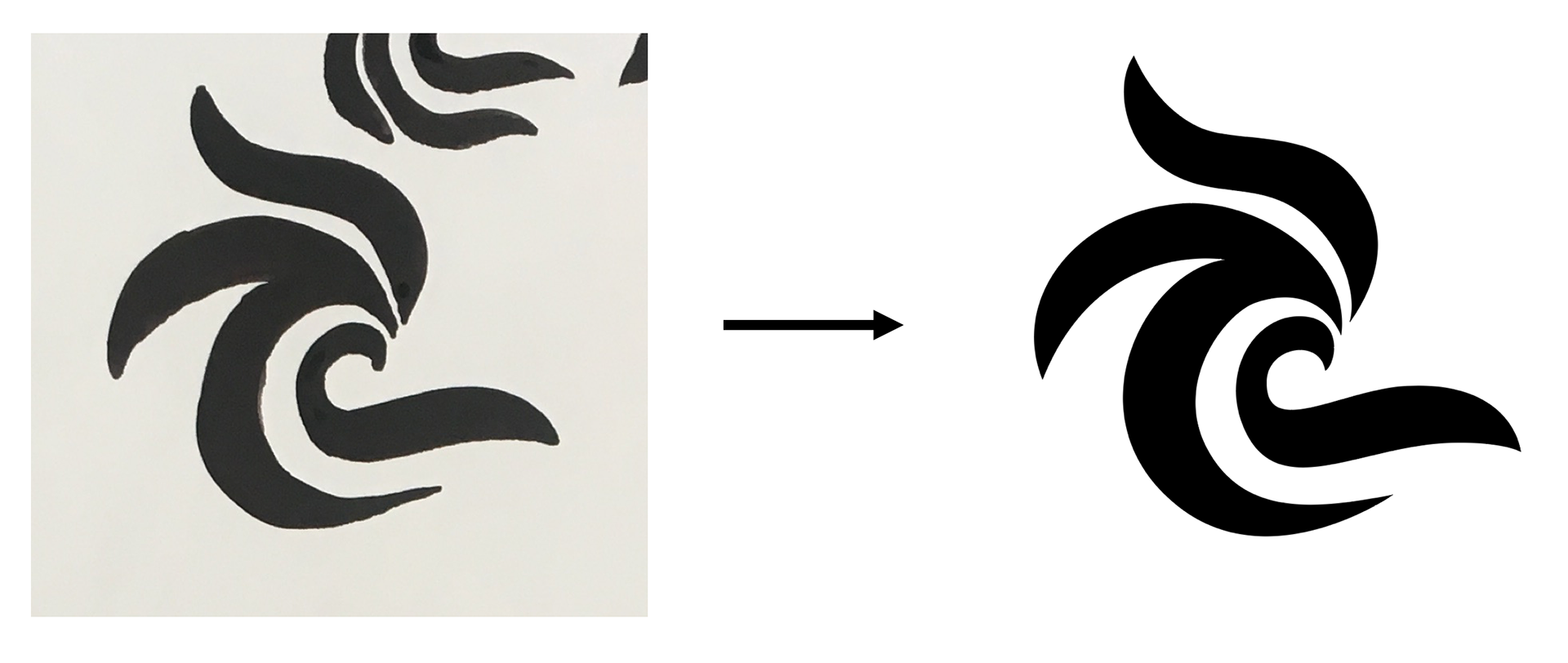 Final Logo
The final logo combines the wave mark with the name "Kulturhuset Islands Brygge". I decided to keep the emphasis on the place "Islands Brygge" because there are many culture houses in the Copenhagen area.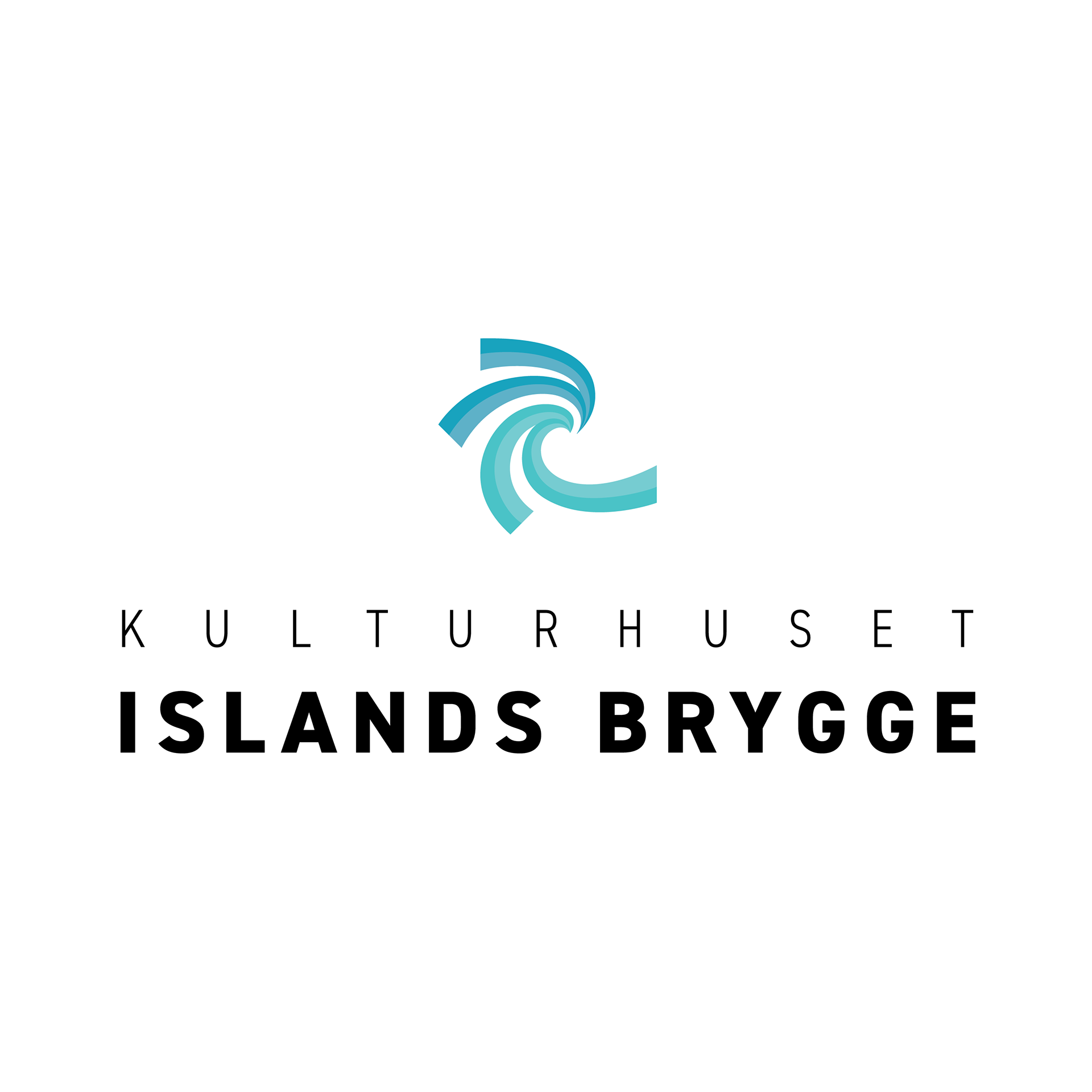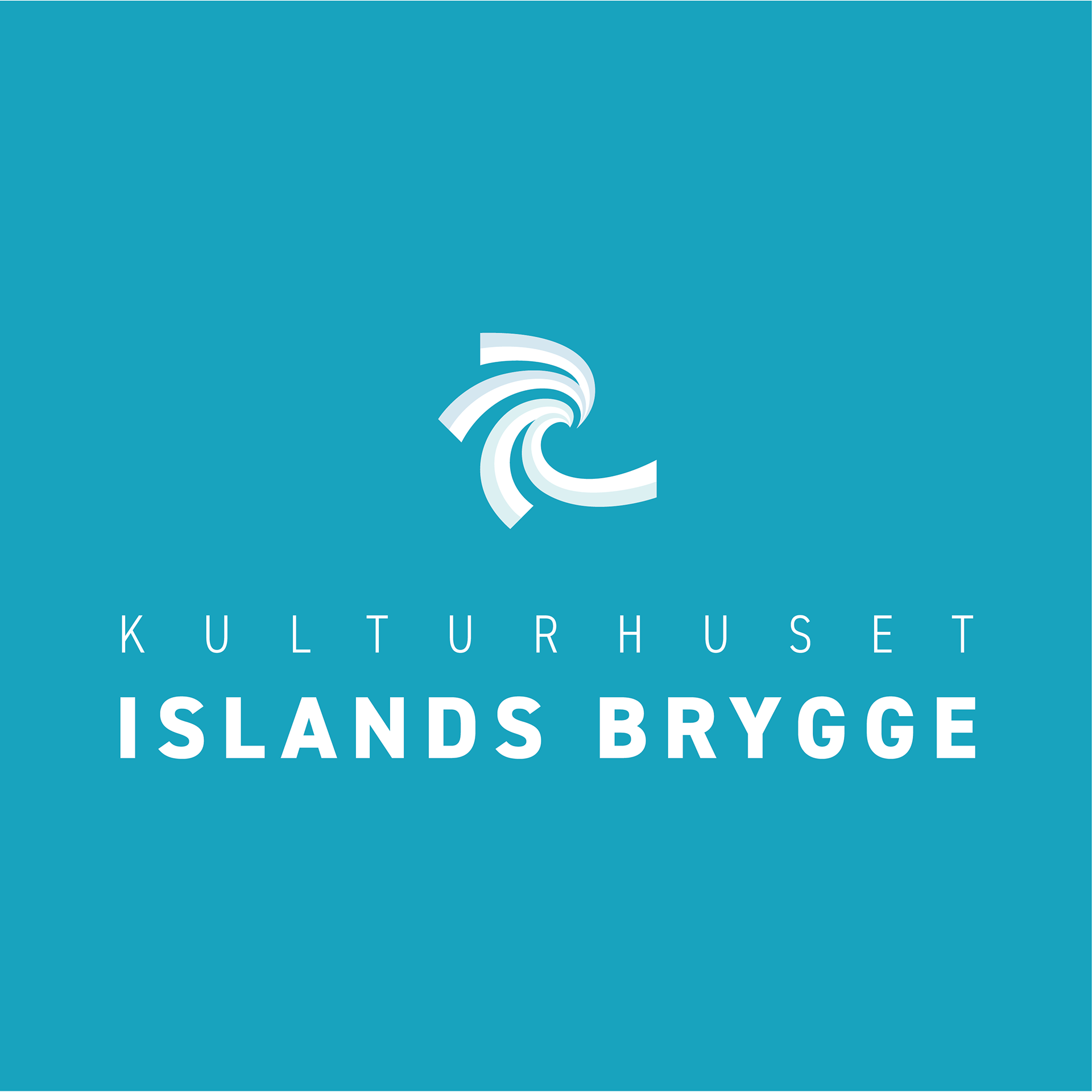 Colors
The next step was to decide on colors to use throughout the brand. I wanted the colors to communicate the fun, lively feel of the place, so I explored a few colorful palettes with multiple dominant contrasting colors. 

I ultimately decided on this bright color scheme which incorporates colors pulled from the harbor and the sunset.

To create some variety, I applied these colors to the logo and decided that these logo variations could be used as visual elements in other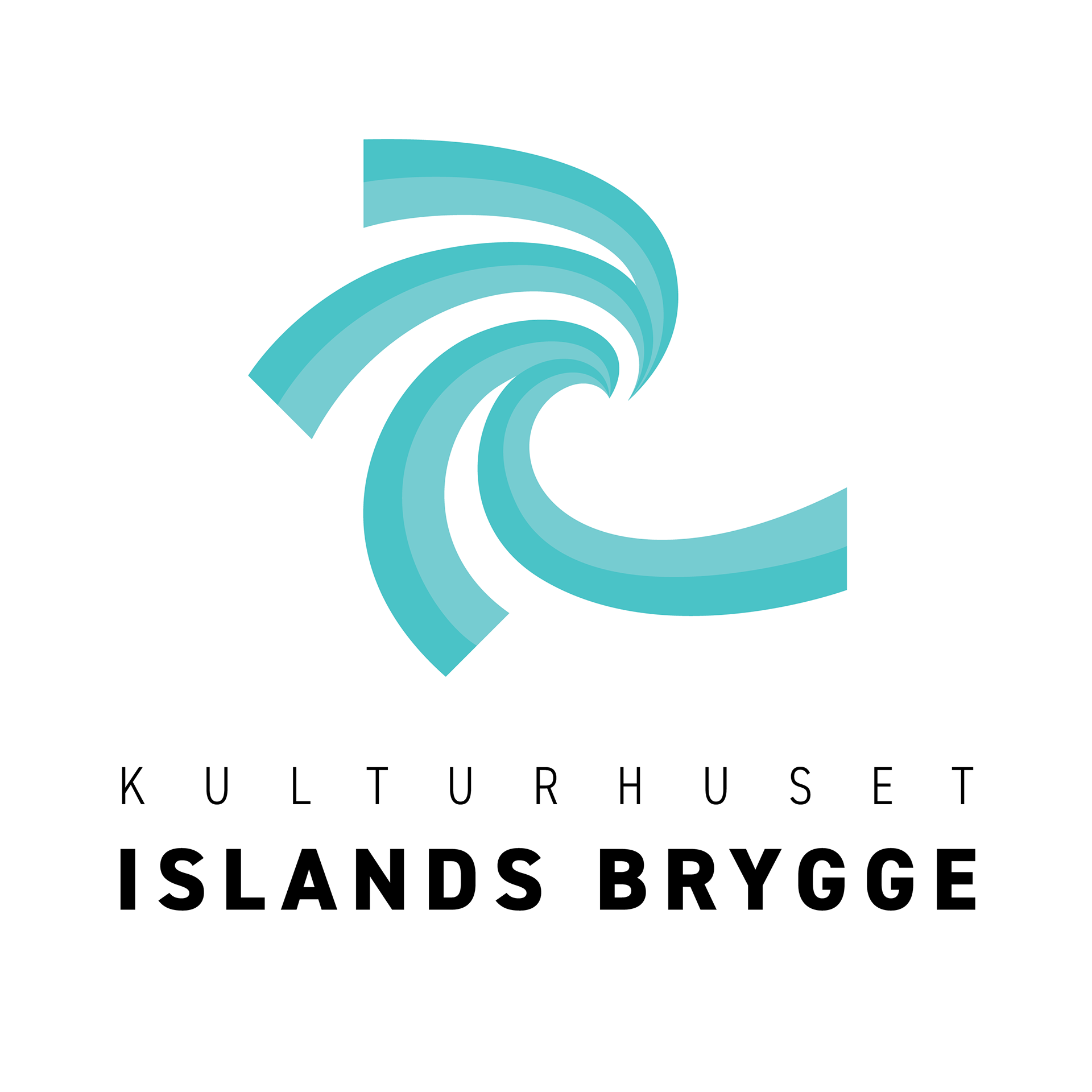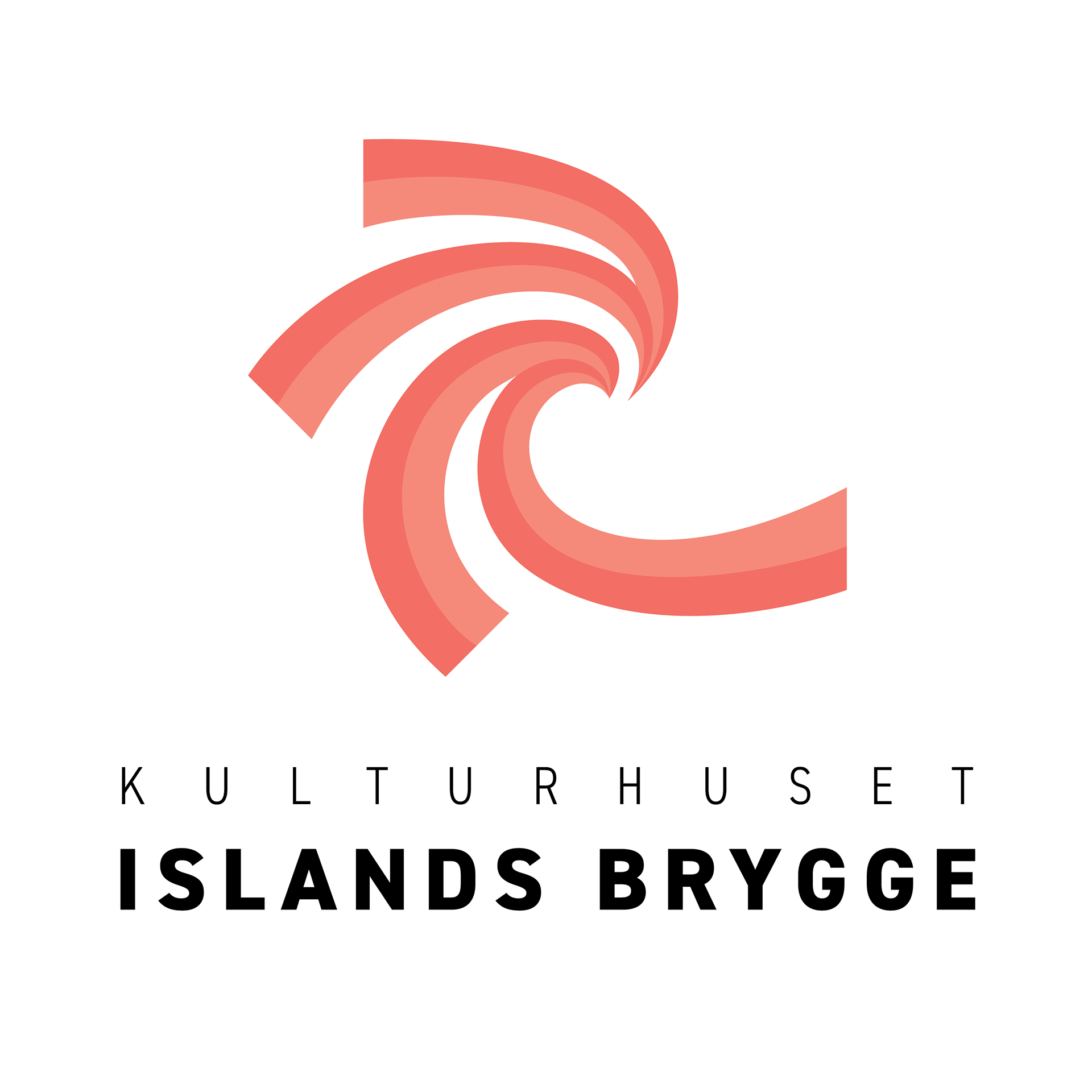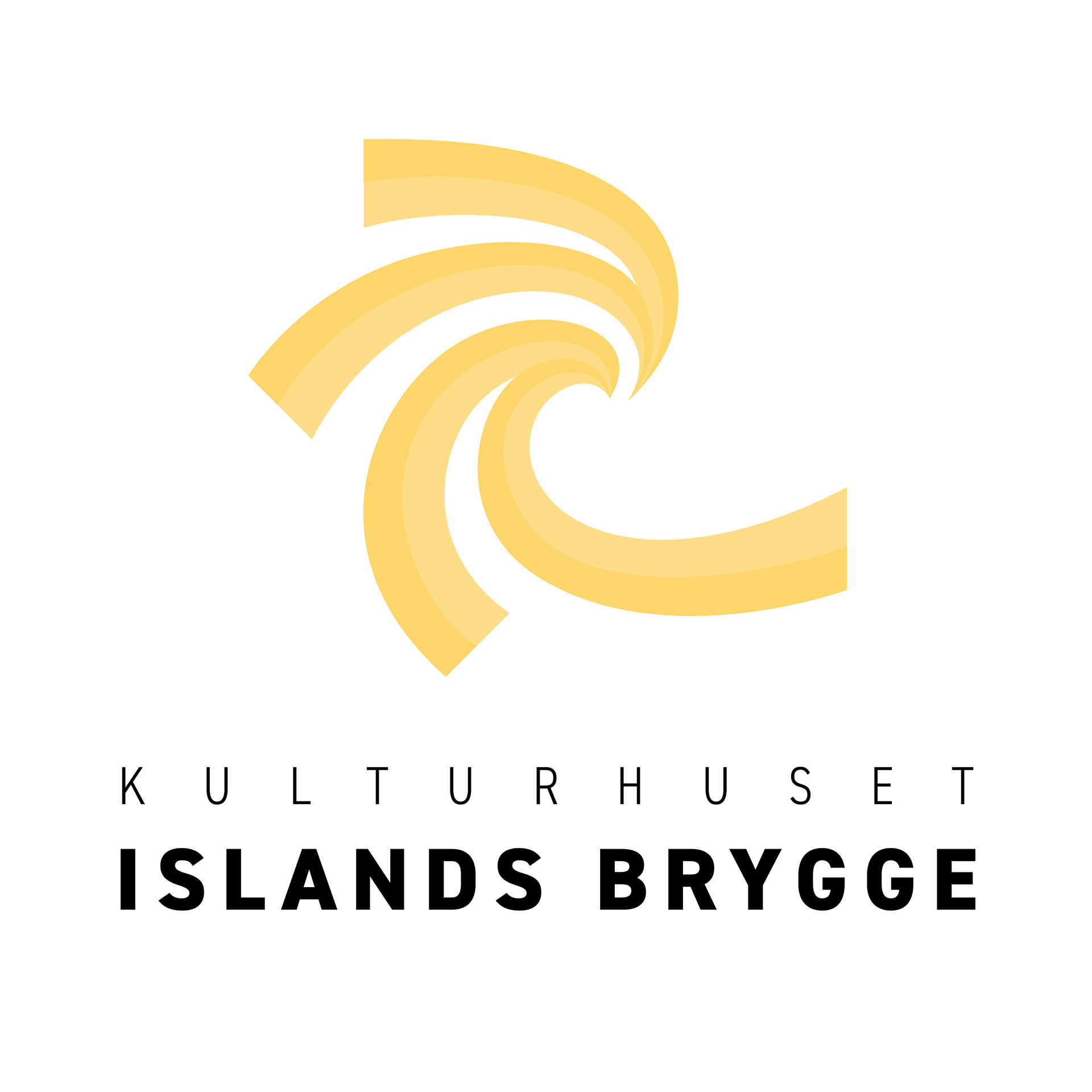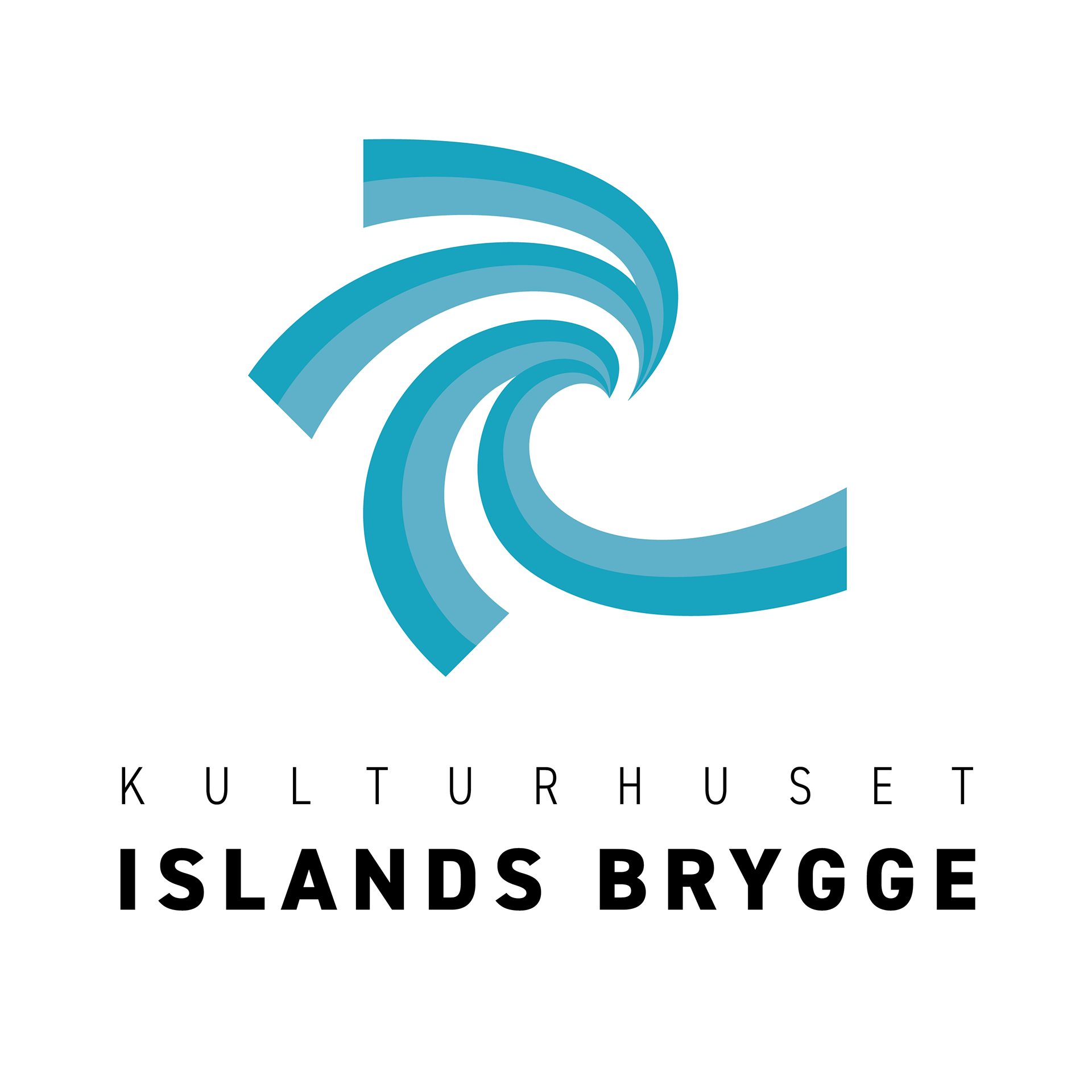 Event Posters
After deciding on a logo, colors, and typefaces, the next step was to apply this visual language to a few posters to publicize events at KIB. I thought about incorporating images and applying colors.
My first poster iteration had a lot of information and allowed space for a paragraph describing the performance. I ultimately decided that this was too much information for a poster and I needed to do something simpler. My next iterations used blocks of color and included minimal information.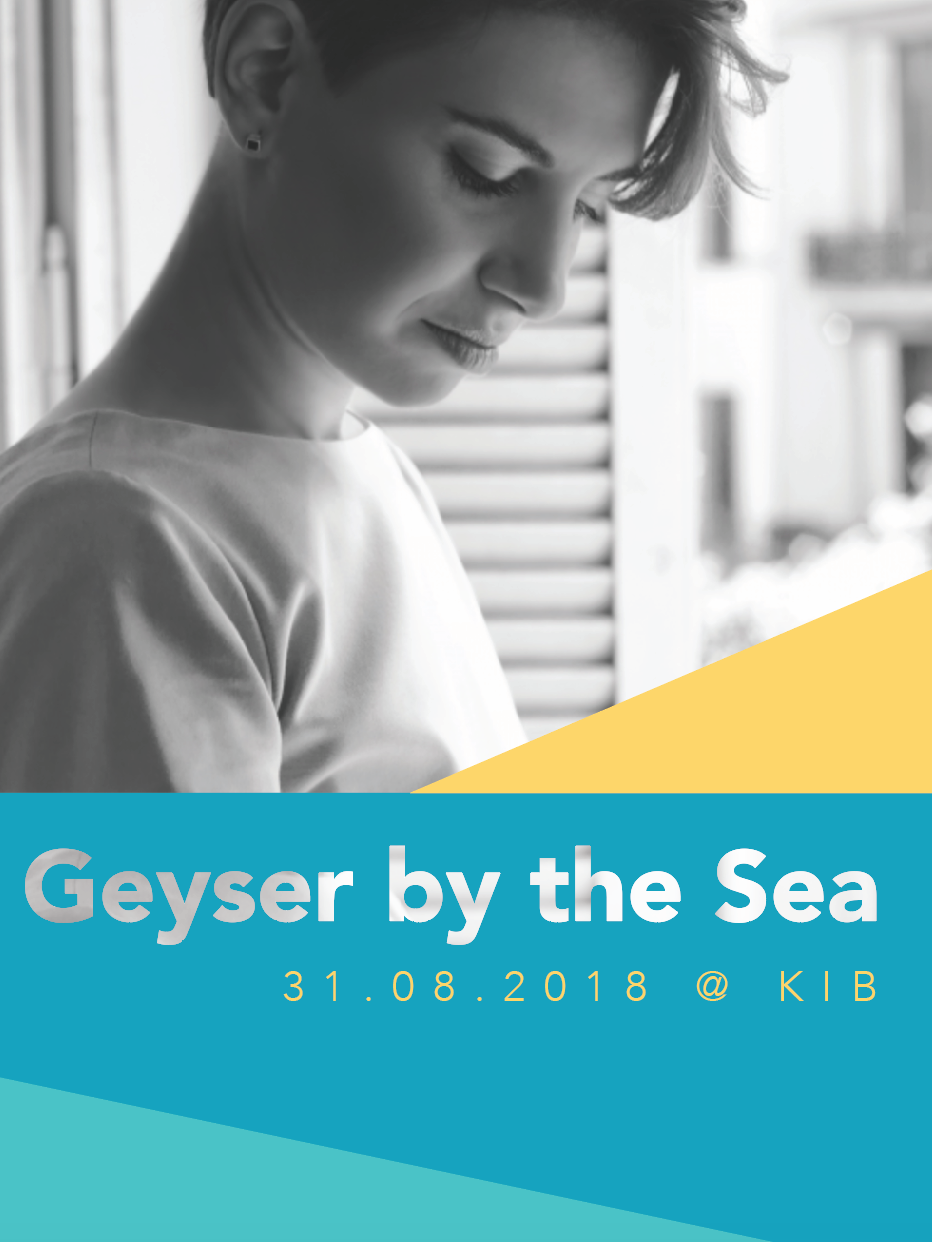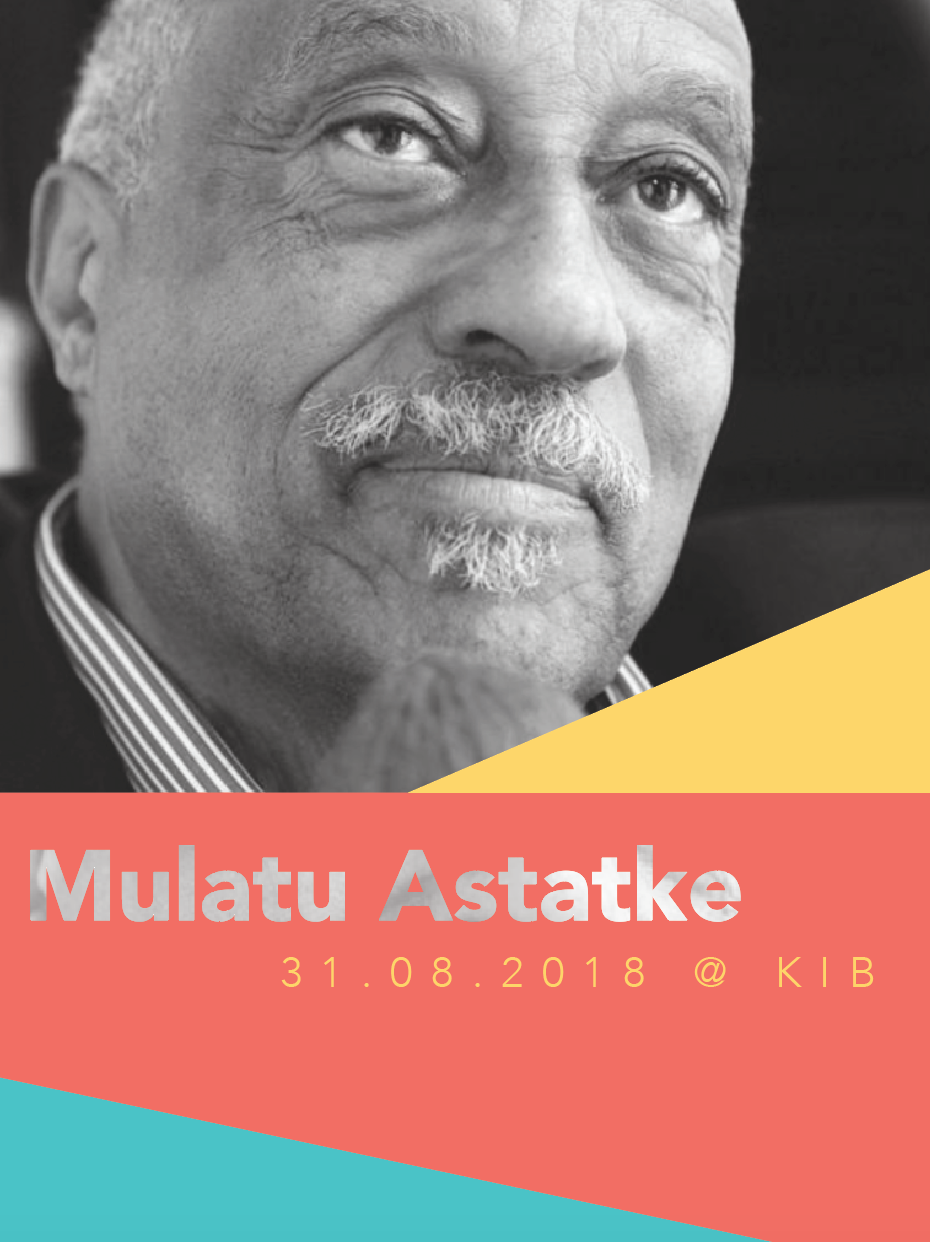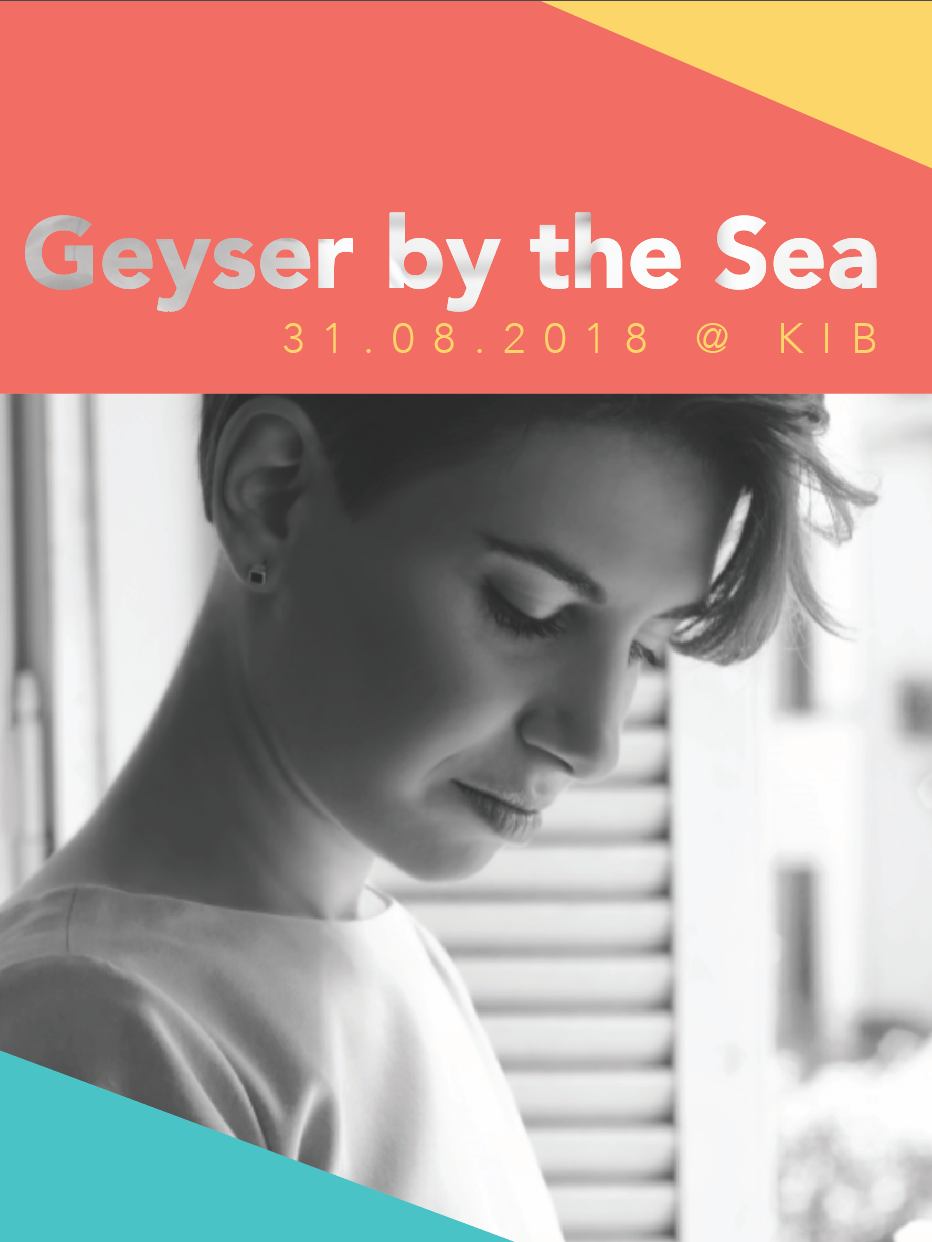 After getting feedback from my peers, I realized that these posters didn't preserve the same look and feel of the brand because the used harsh lines and diagonals. The logo, on the other hand, was more organic. I revised the posters to use elements of the logo and overlay contrasting colors.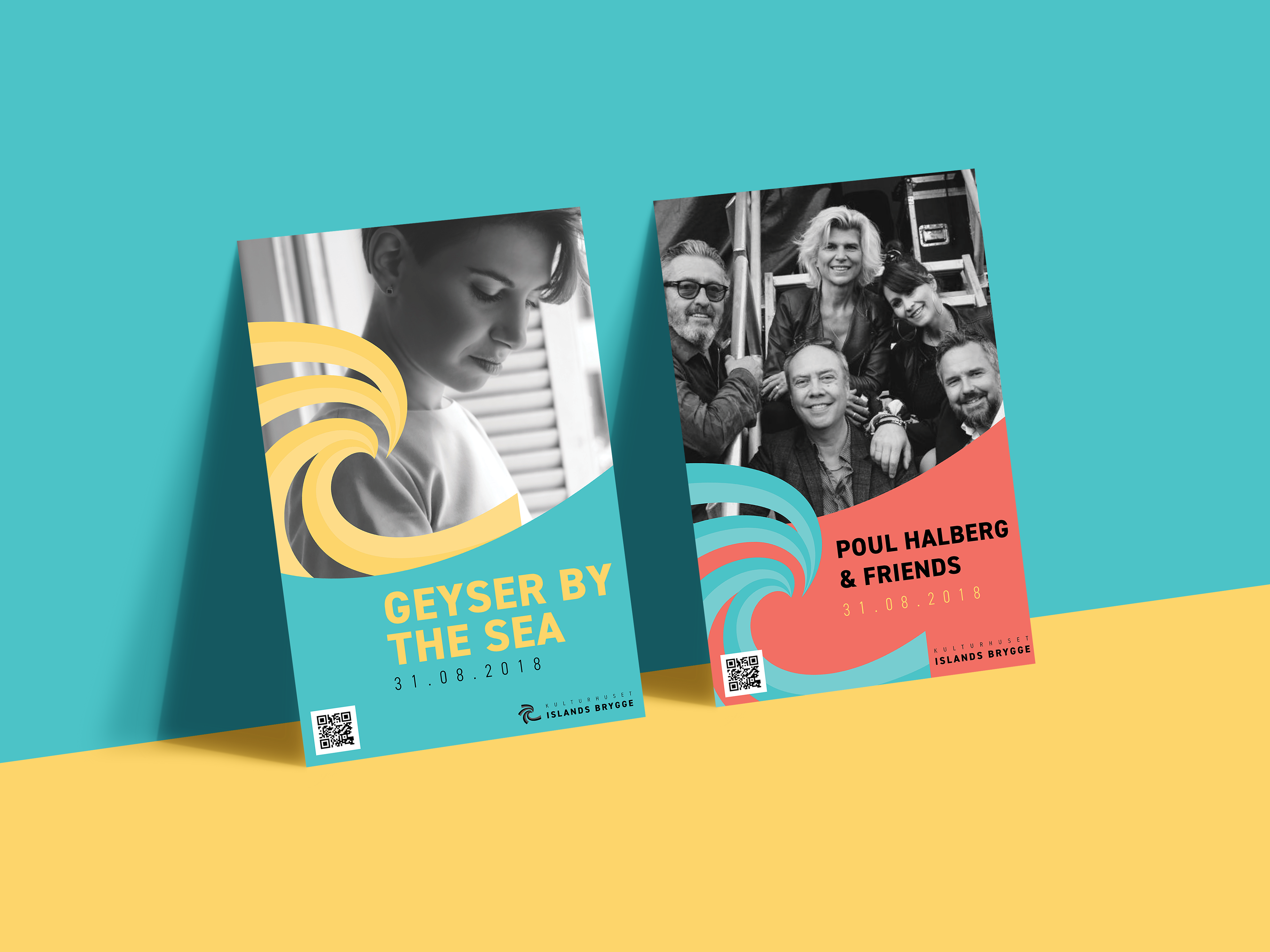 Mission Posters, Business Cards, Etc.
One of my goals for this project was extend the brand of KIB into  the surrounding area of Islands Brygge. I did this by creating "mission posters" which would be displayed throughout the city and communicate KIB's mission, values, and quotes from community members.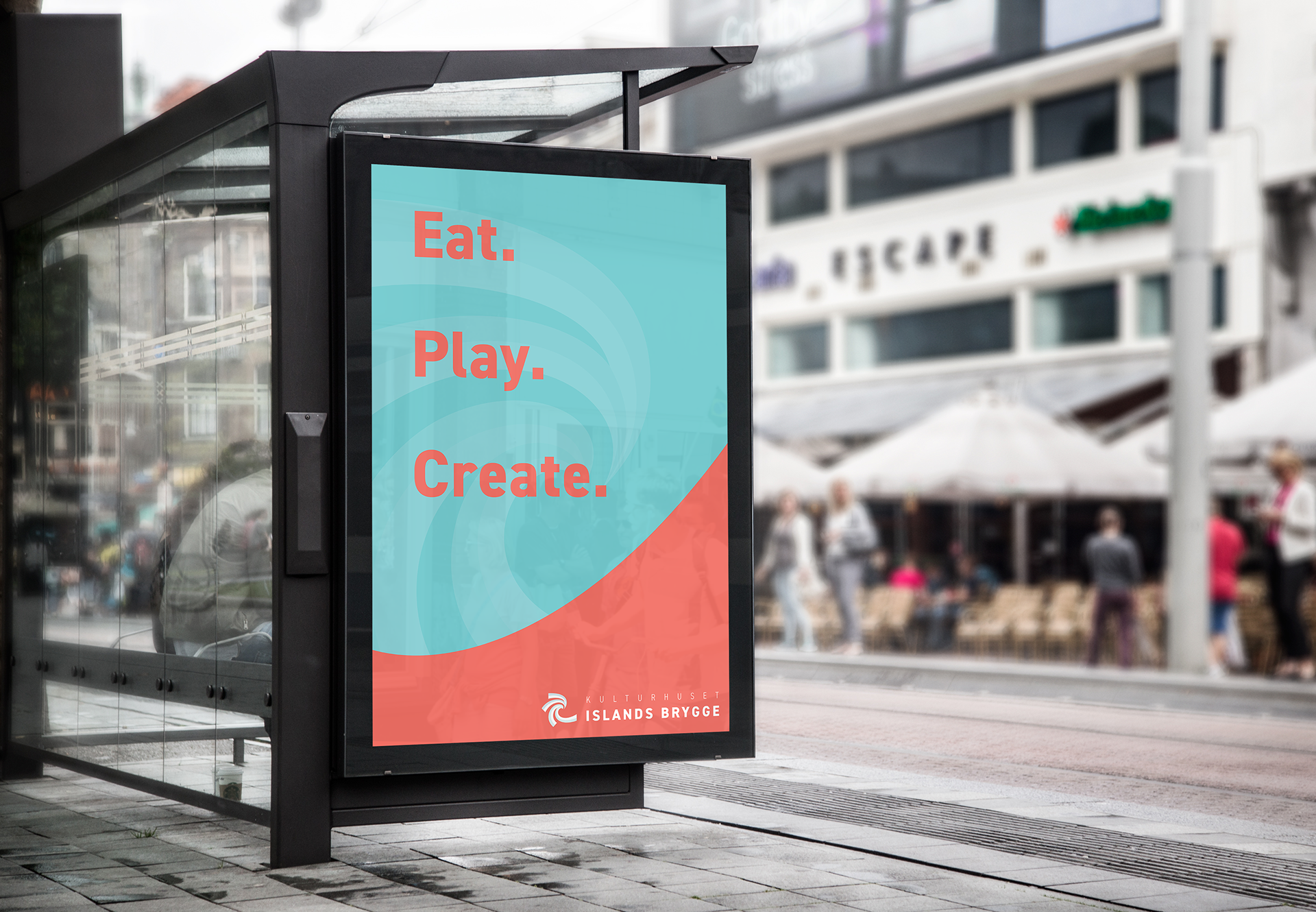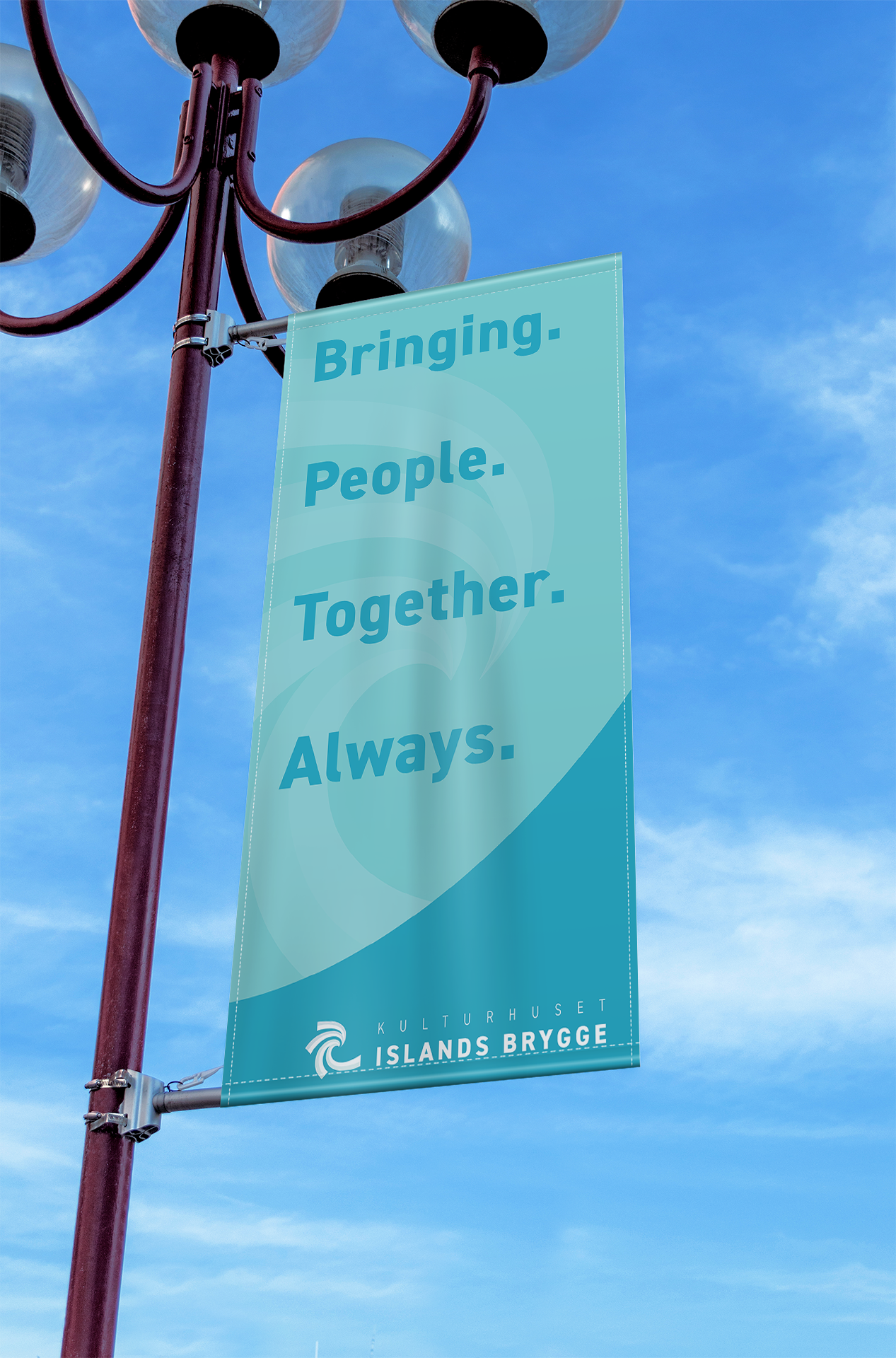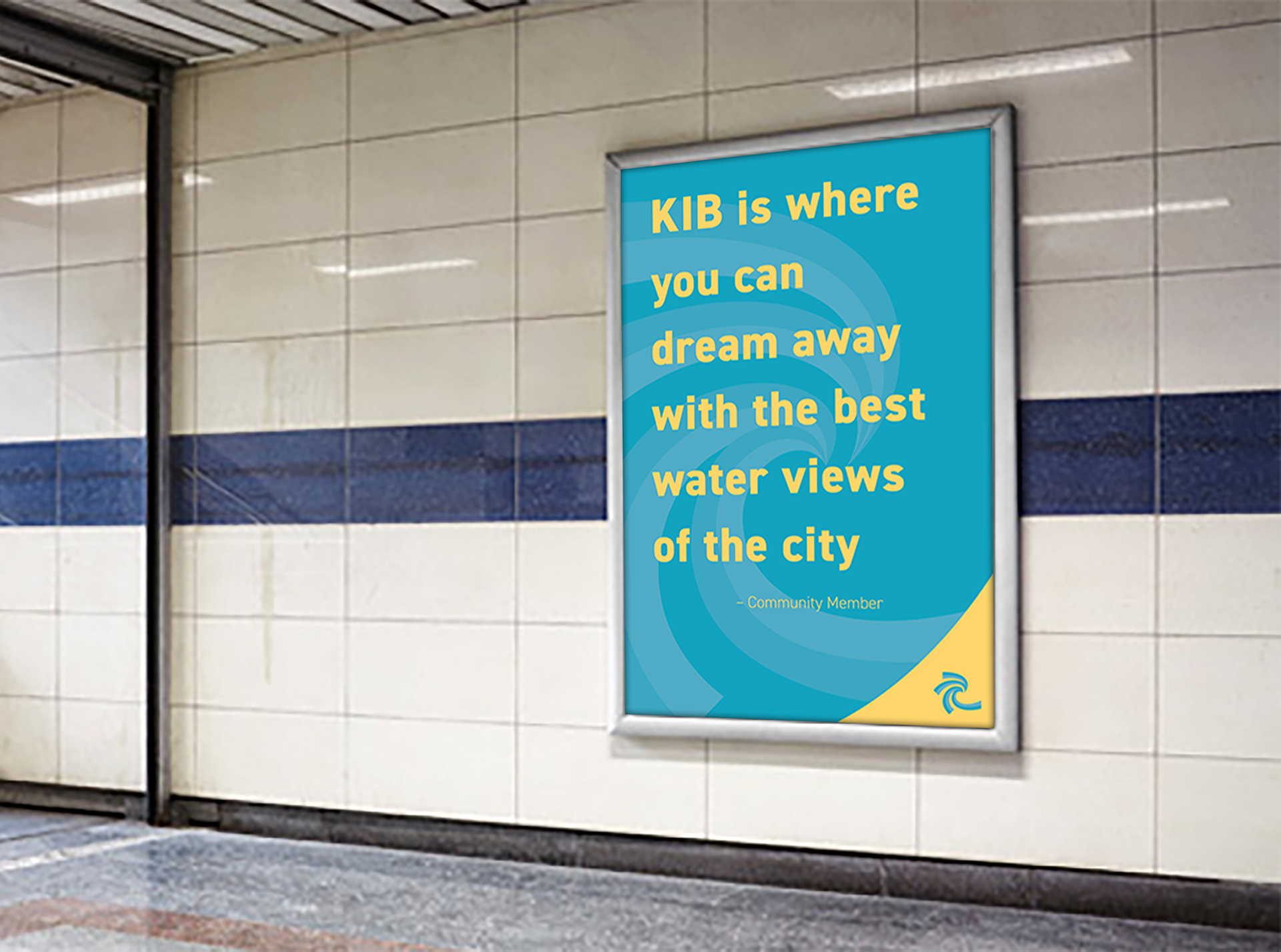 I also created concepts for business cards and a tote bag, both of which would help the people of Copenhagen and Islands Brygge become more familiar with the KIB brand.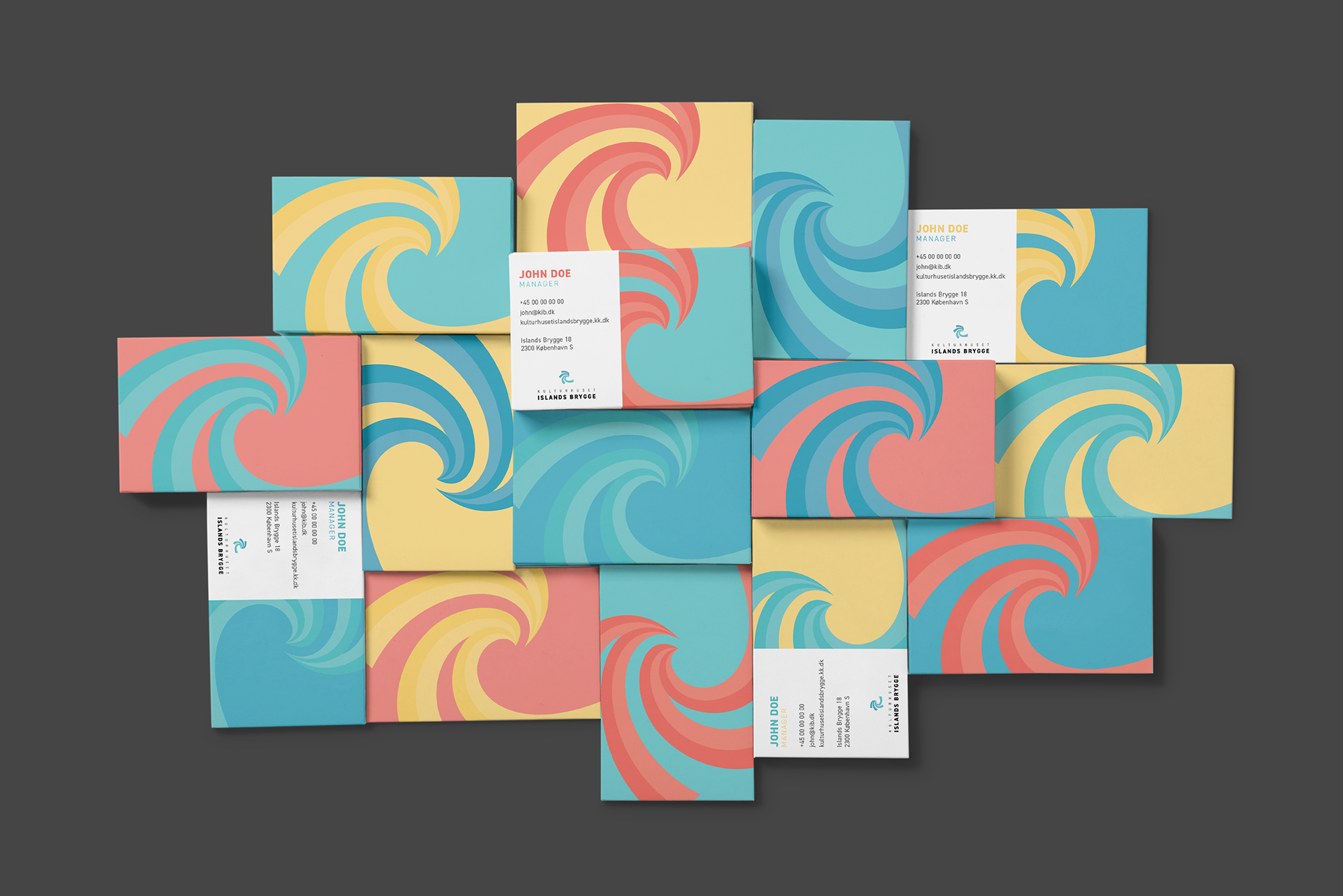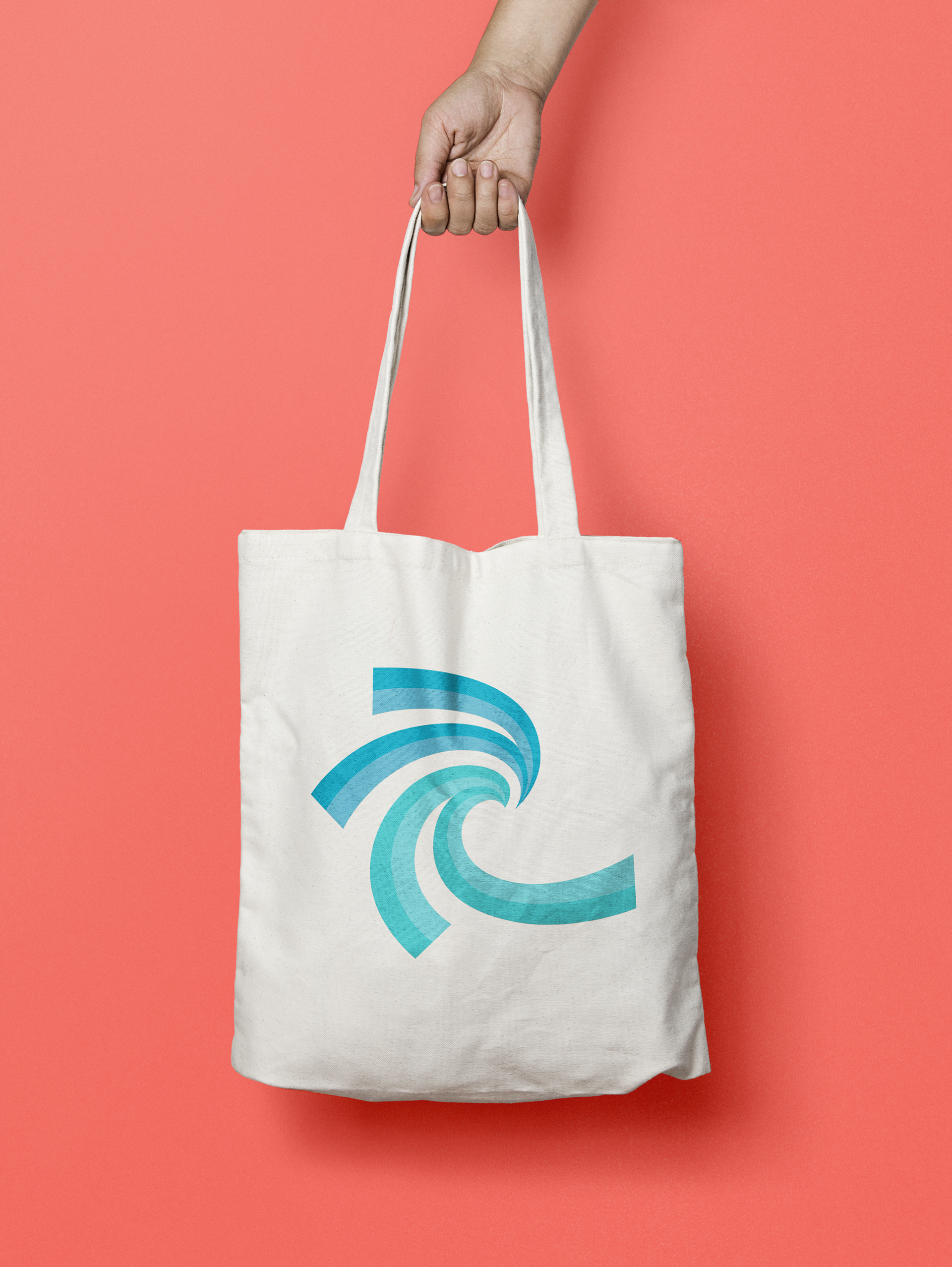 KIB App Design
The final goal of my project was to make KIB accessible and interesting to the youth. I thought that the best way to do this was by creating an app where people could view events, share photos and experiences, and explore the cafe's menu. I started by laying out the possible functionalities of the app.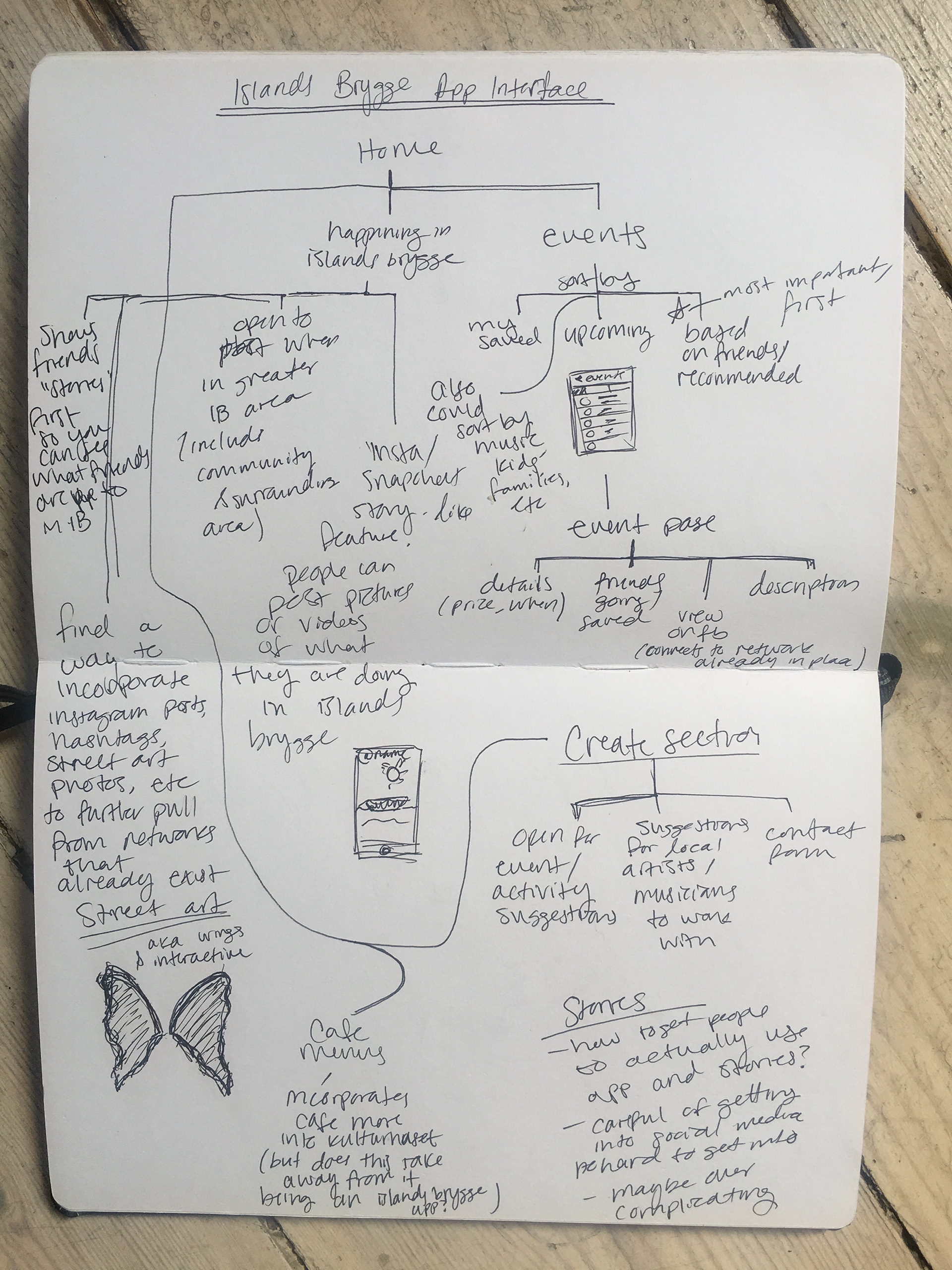 After speaking with my peers and instructors, I decided to cut down on functionalities and create something more simple and straightforward. I settled on three primary functions to the app: viewing upcoming events, browsing cafe menus, and sharing experiences at KIB.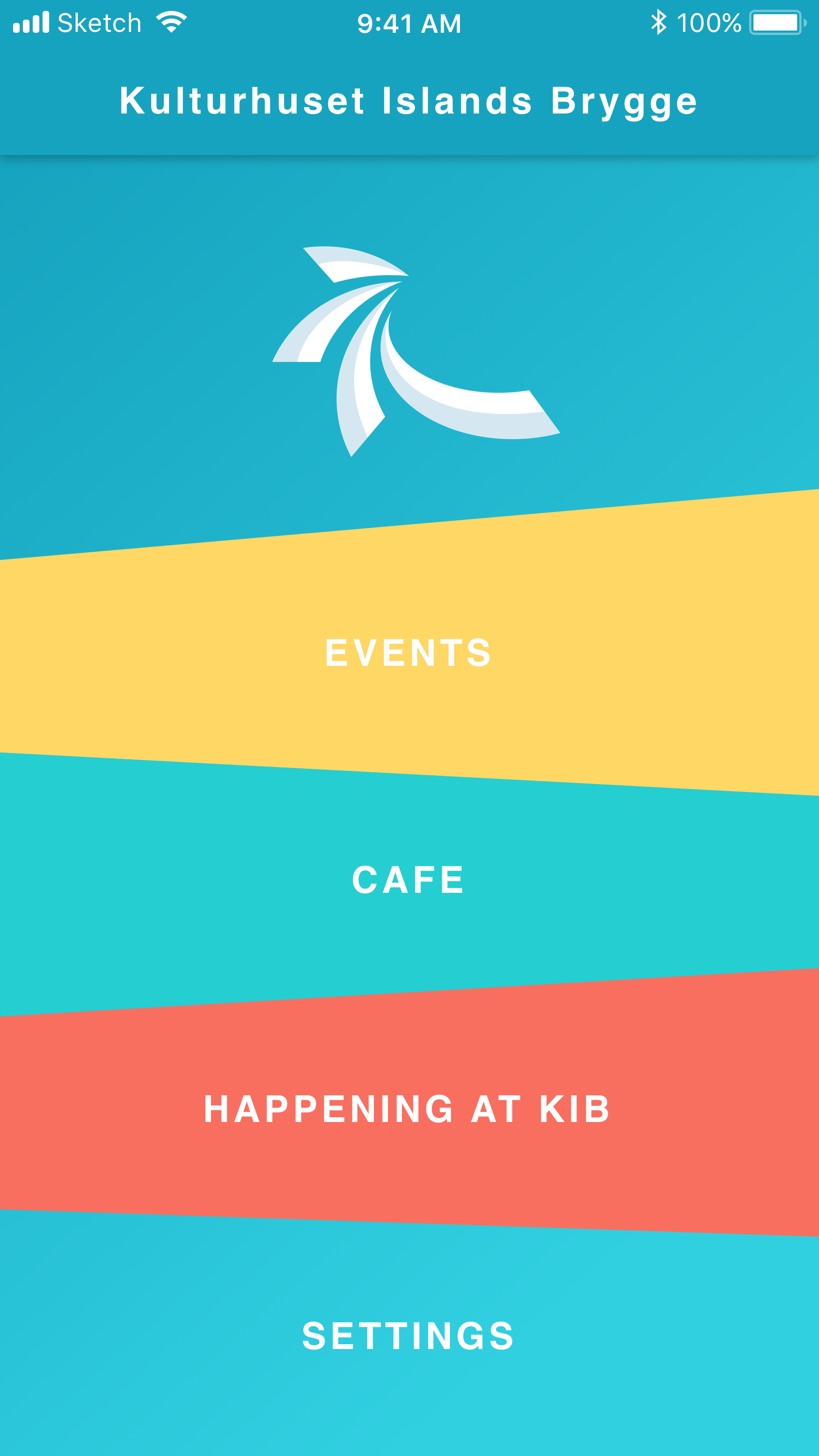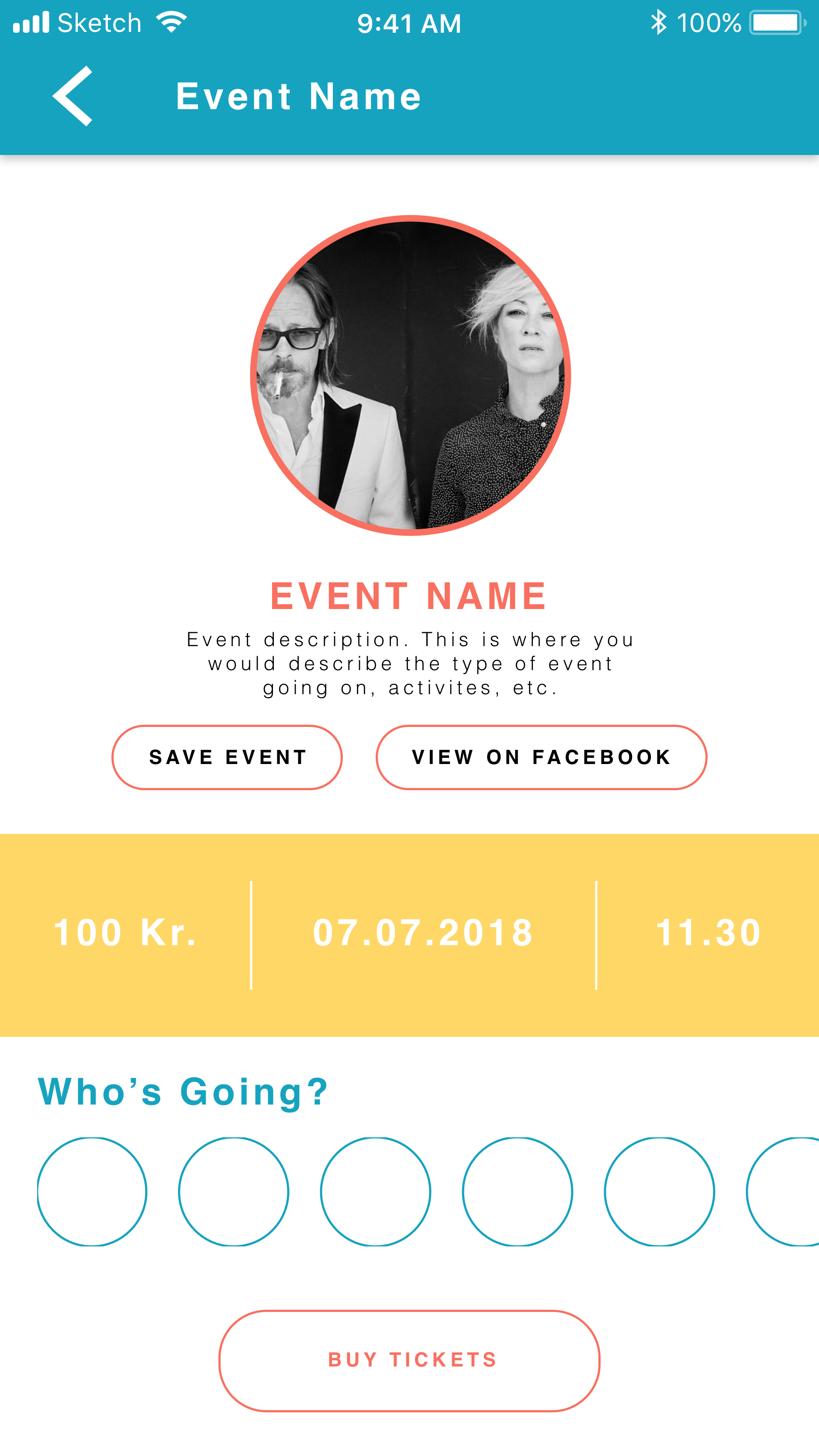 Again, my first couple of screens used harsh lines and diagonals that were not consistent with the branding. This was in part because I started working on the app concept before settling on a logo. Once I had solidified the branding, I revised these screens to be more consistent.