The Project
When I'm not working, I'm swing dancing. So, when I was asked to join Swing Ann Arbor's marketing team, I was thrilled to play a part in spreading my love for dancing and communicating how fun it is.
When I joined the marketing team for Swing Ann Arbor, my first task was to rebrand the University of Michigan swing dance group. The goals of this rebranding were to change Swing Ann Arbor's original logo to a gender-neutral symbol and transform the brand into something more fun, exciting, and attractive to college students.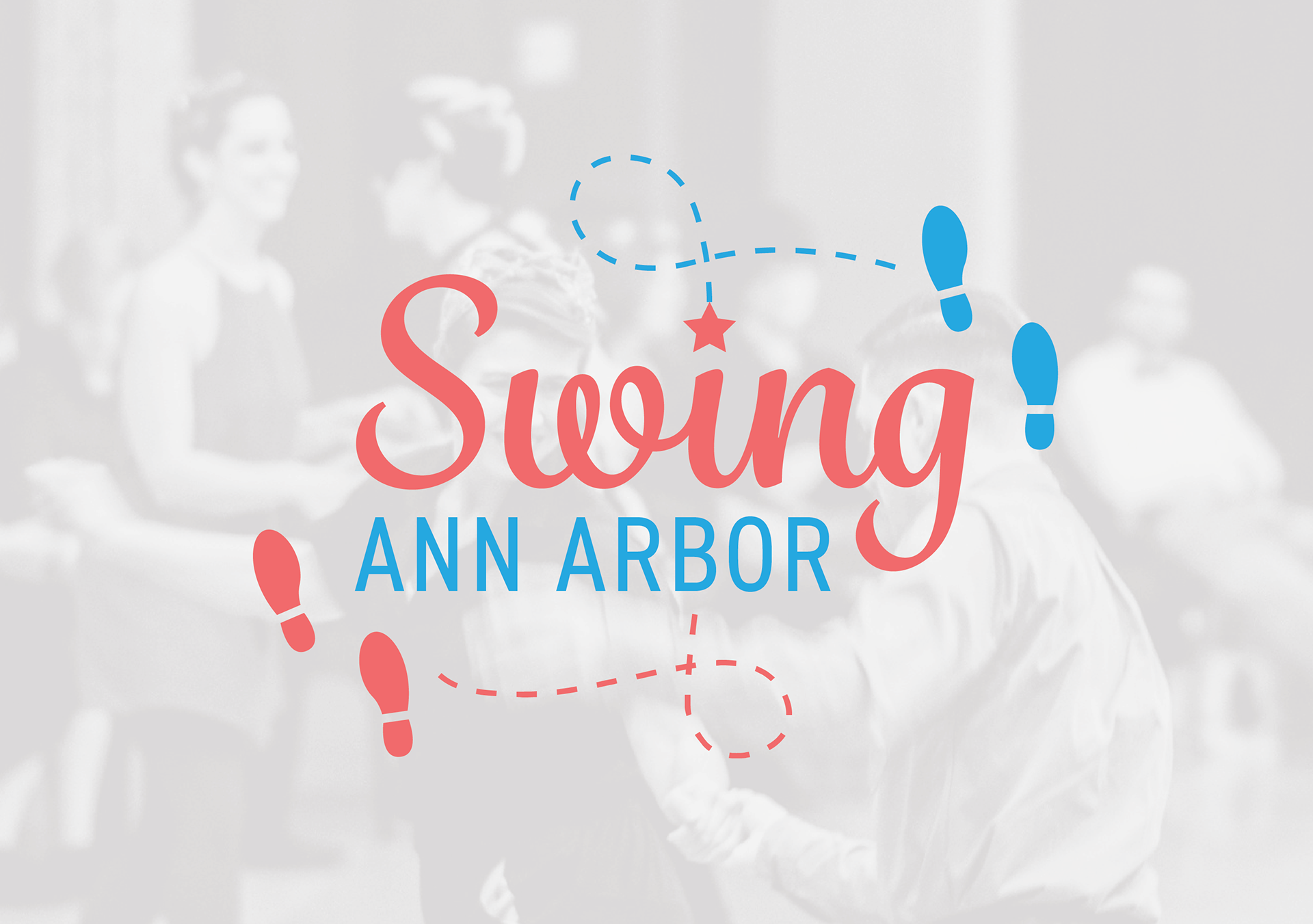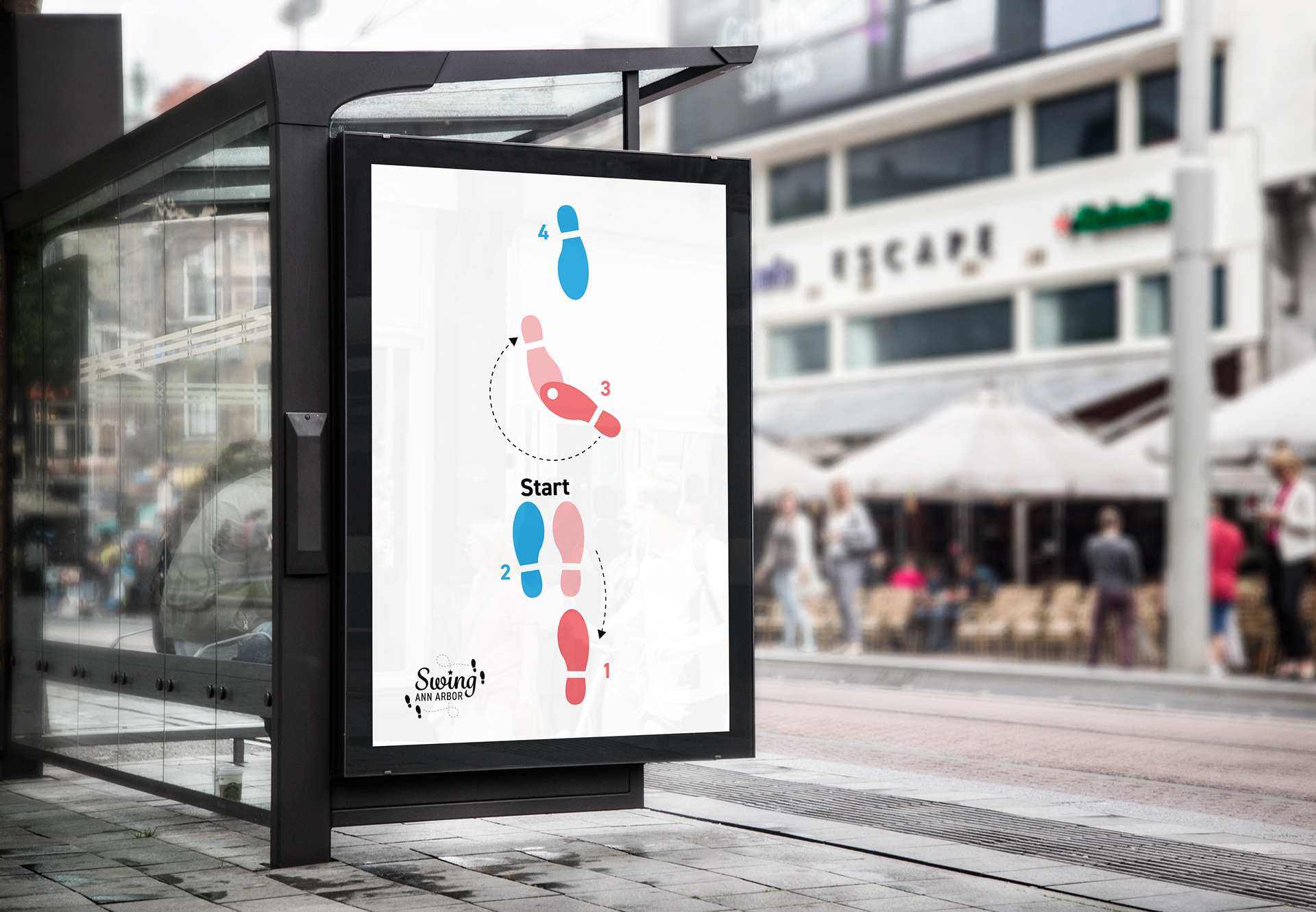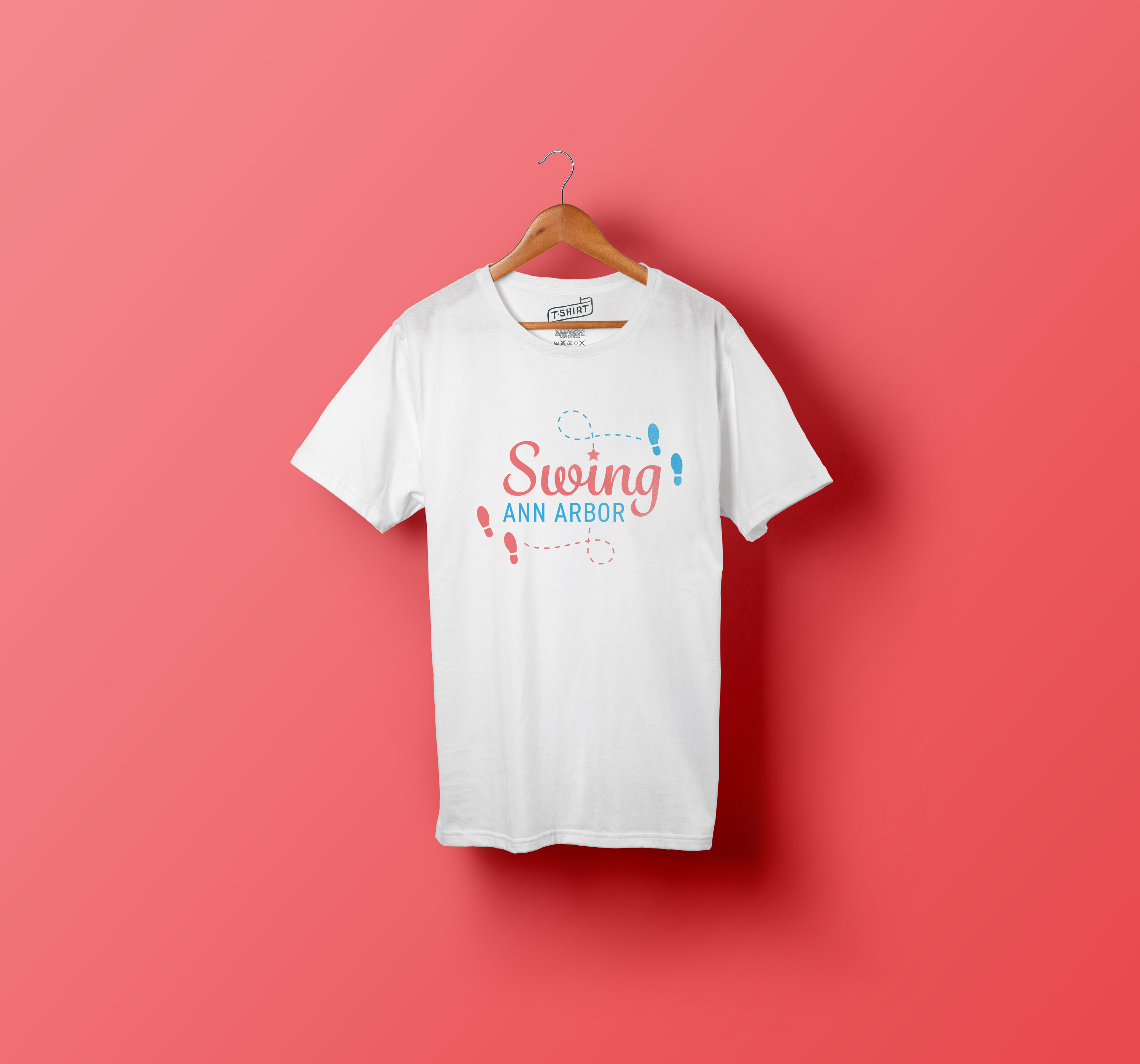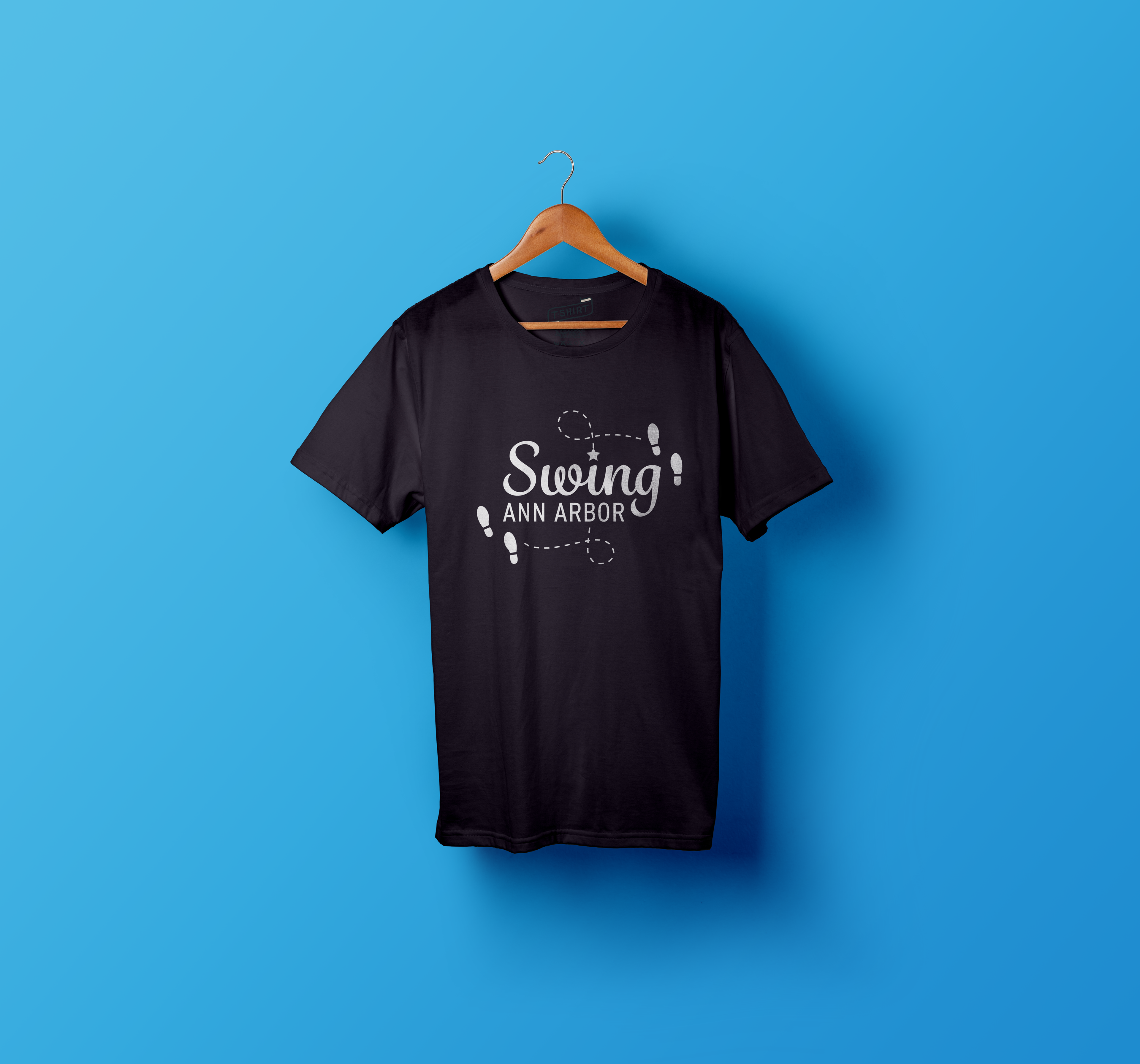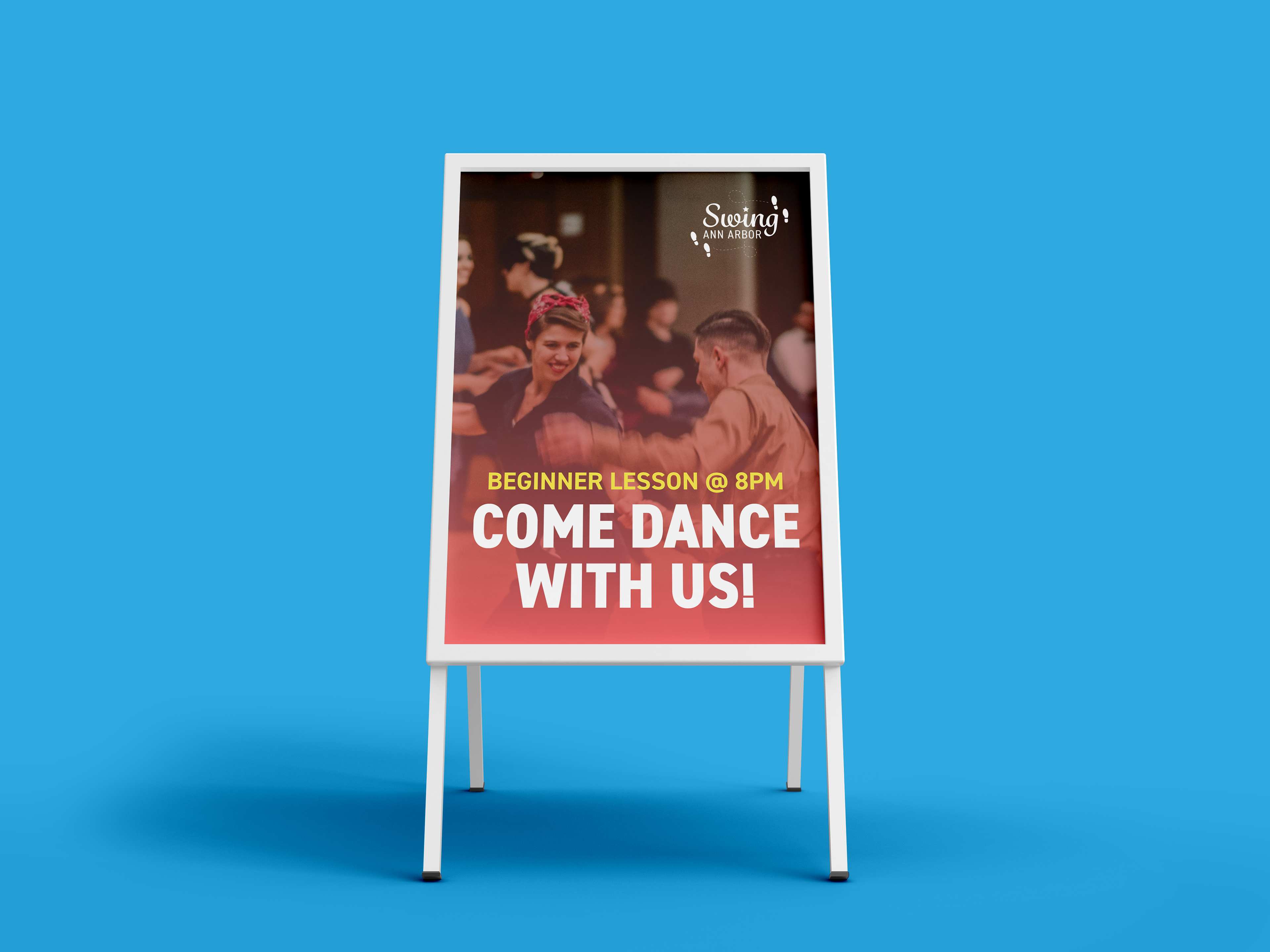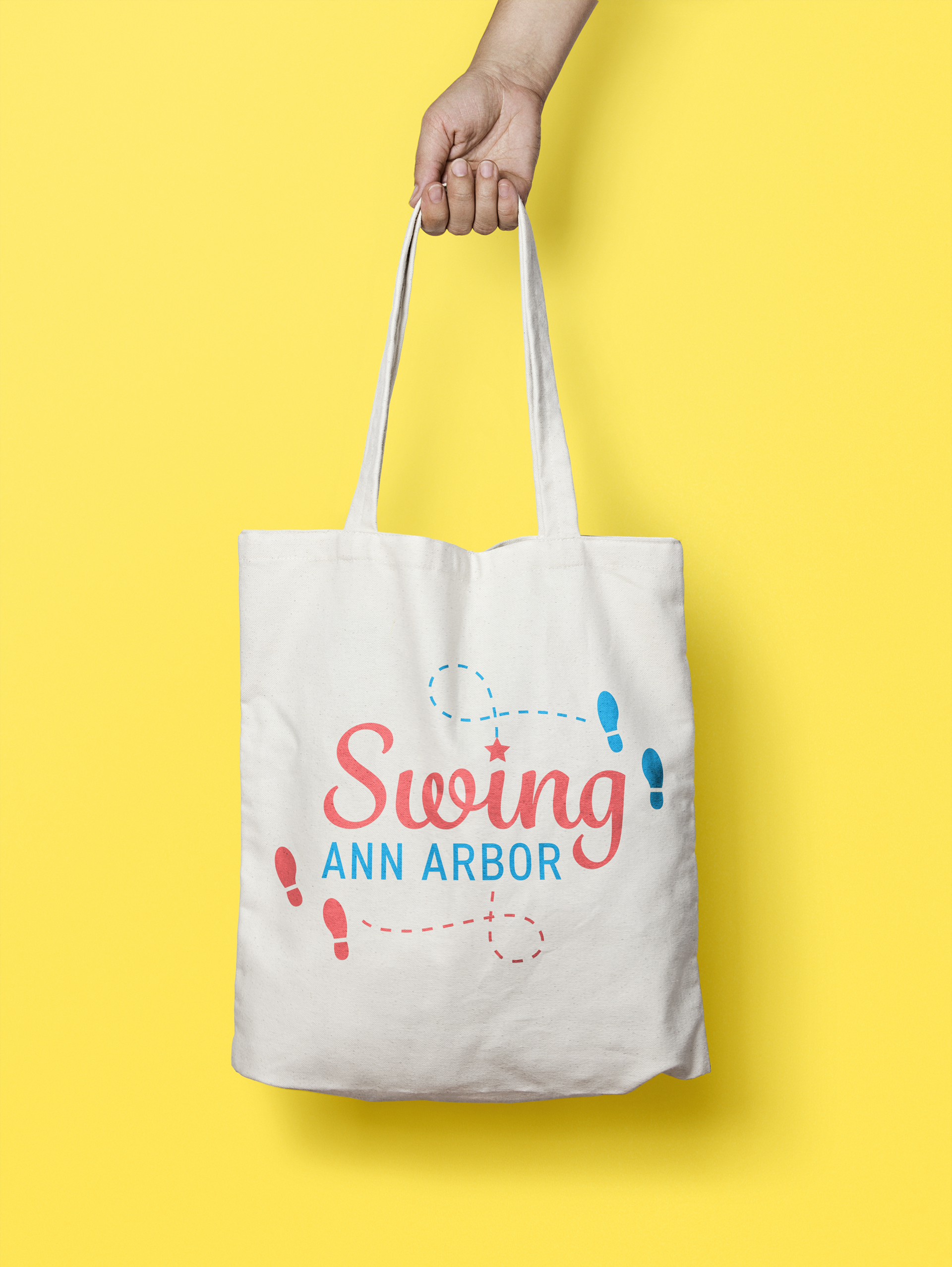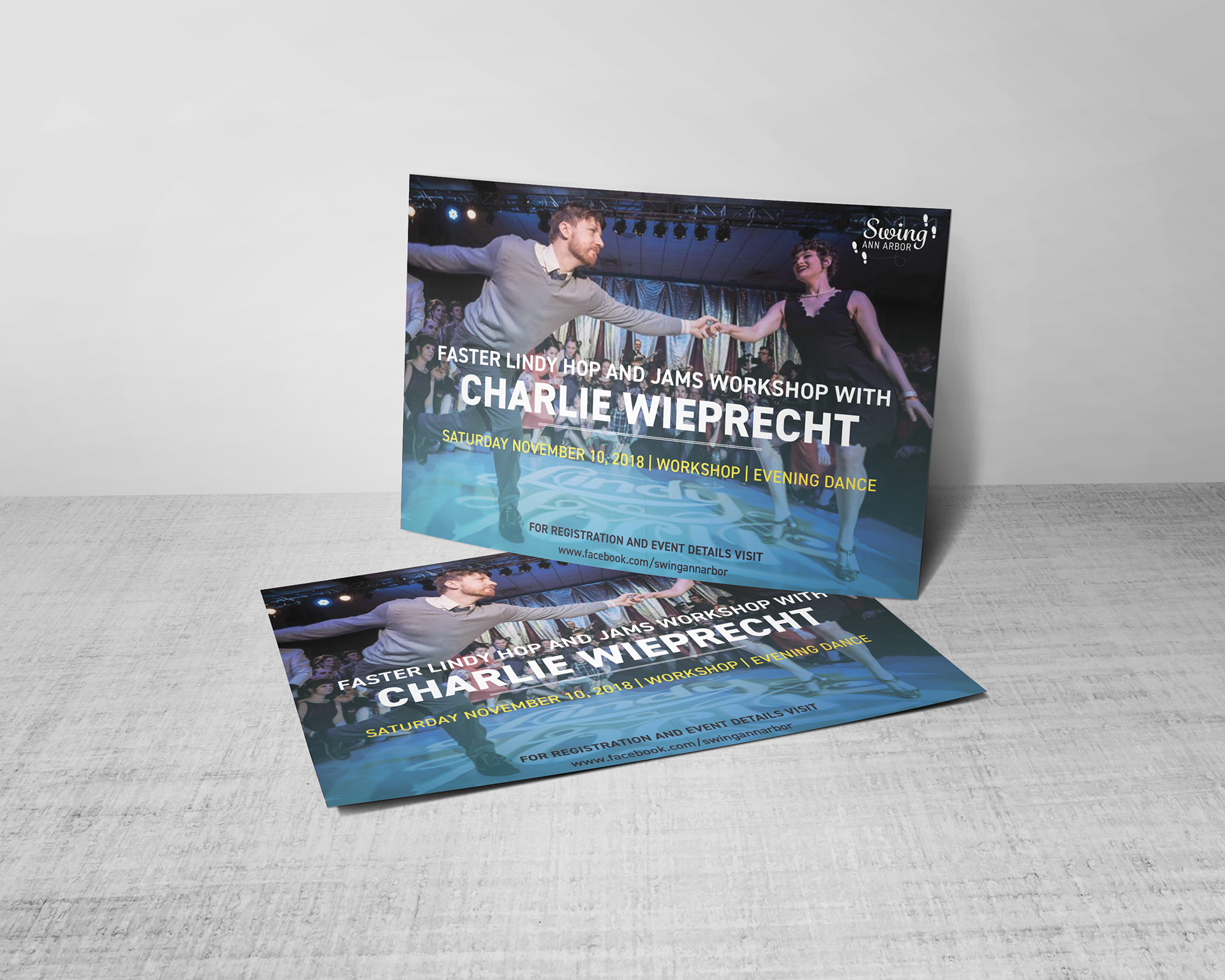 The Original Logo
Before I was brought on to the marketing team, Swing Ann Arbor was using a logo with a silhouette of a man and a woman dancing. This logo clearly specified gender, spoke more to older audiences, and didn't communicate how exciting this kind of dance can be.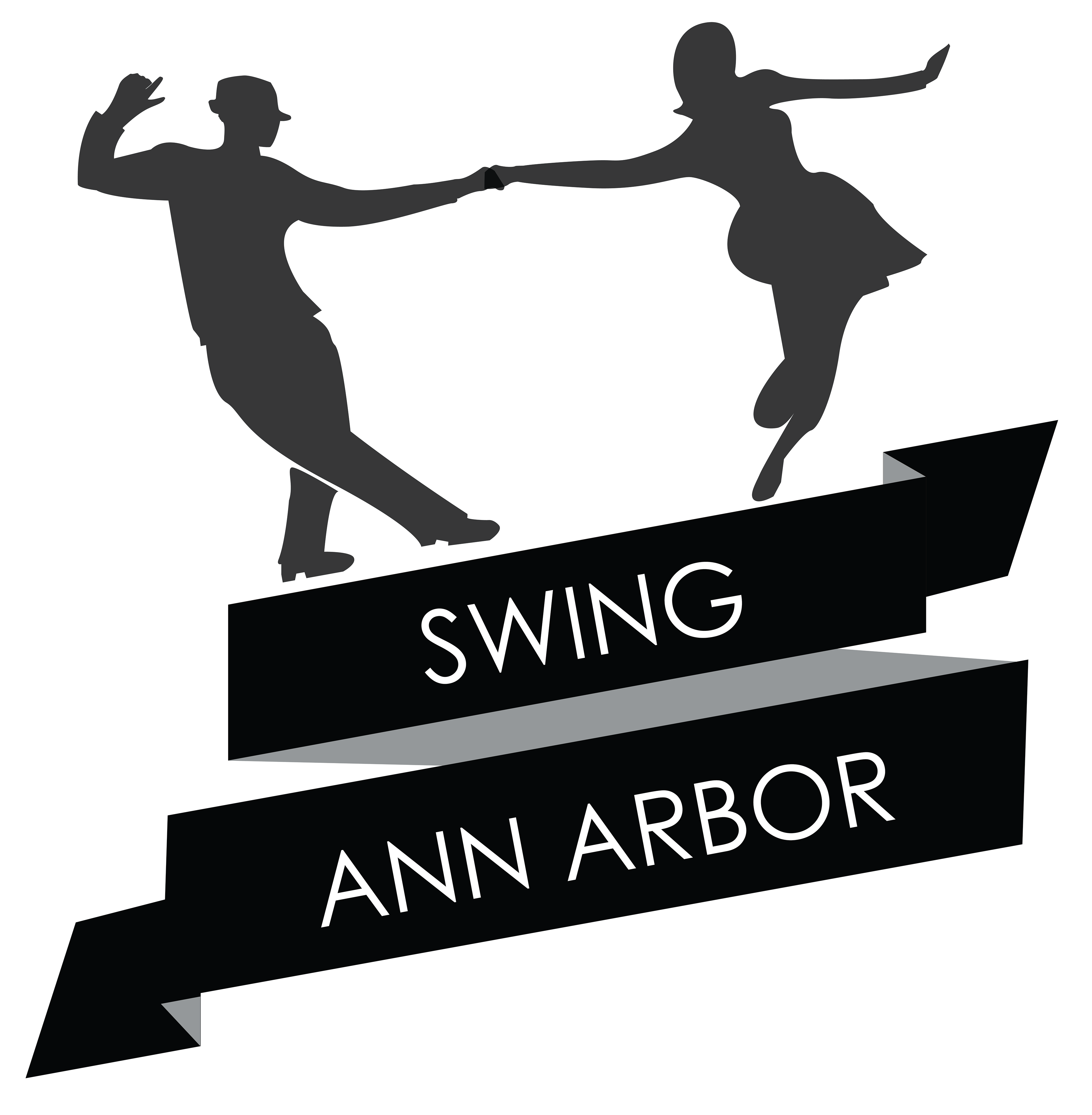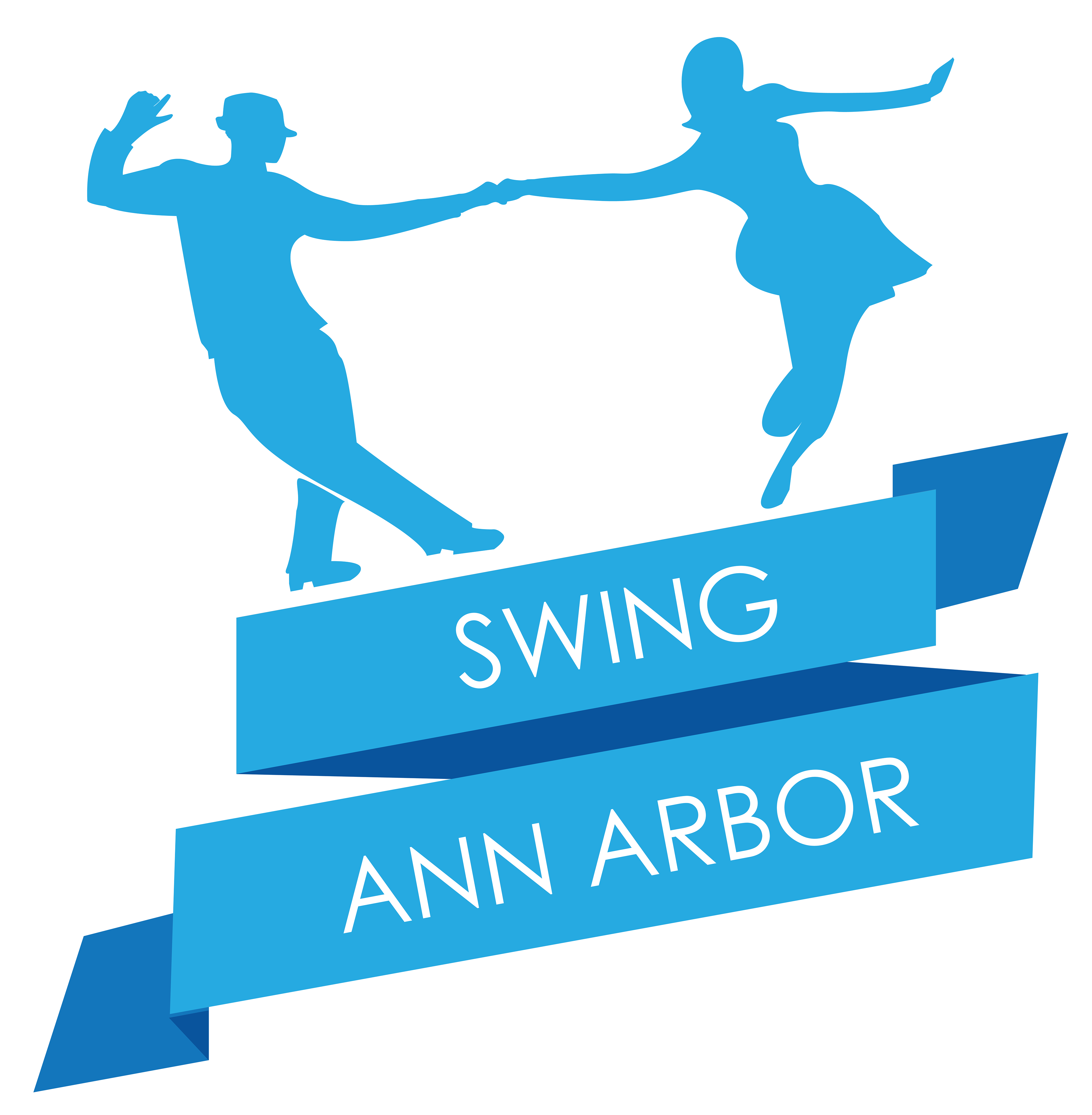 Brainstorming
I began by doing some digital note taking and analysis of other swing dance branding ideas. At first, it was hard to find examples that didn't incorporate a silhouette of a man and a woman as a key part of the logo. However, I eventually found some examples that took a different approach to communicating swing dance.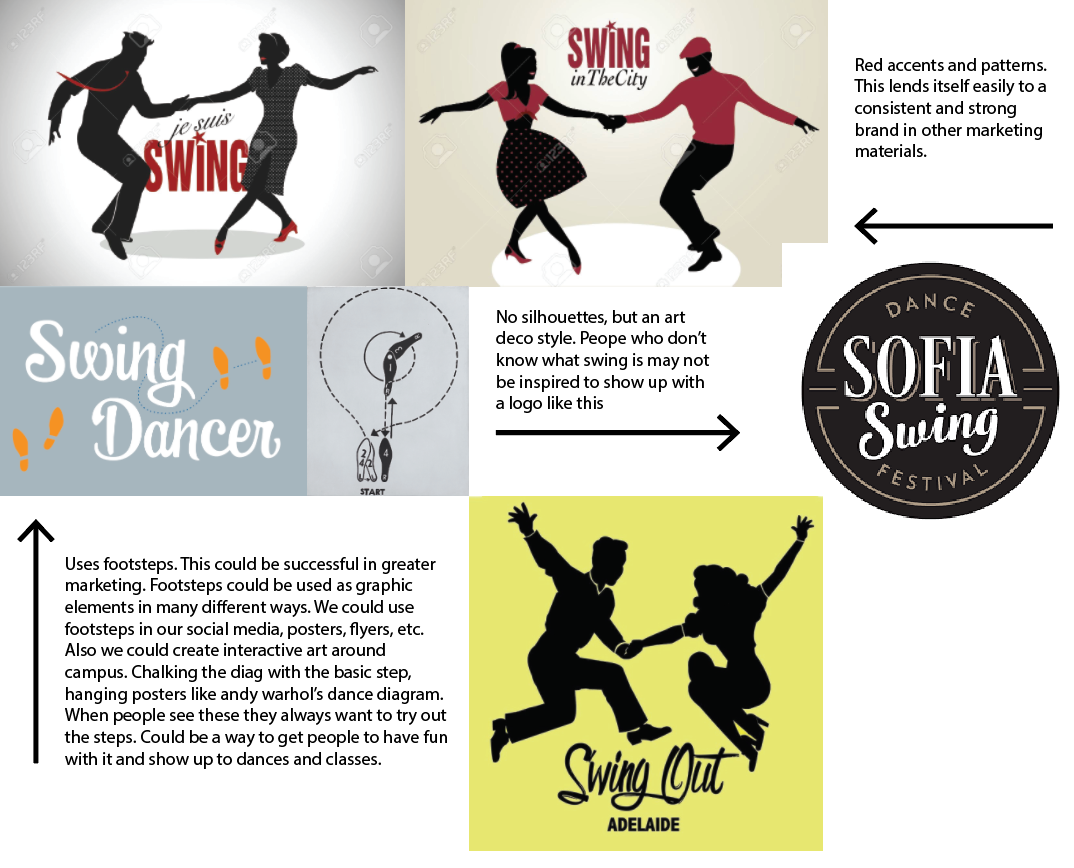 Logo
Initially, I worked with footsteps and typography and used Maize and Blue, the colors of University of Michigan. I thought that by using Michigan colors, we could connect the organization with the school and draw in more undergraduate students. Alter showing these ideas to the rest of the team, we decided that the colors should be more fun and vibrant and we should prioritize communicating the energy of the dance rather than connecting the organization and the university.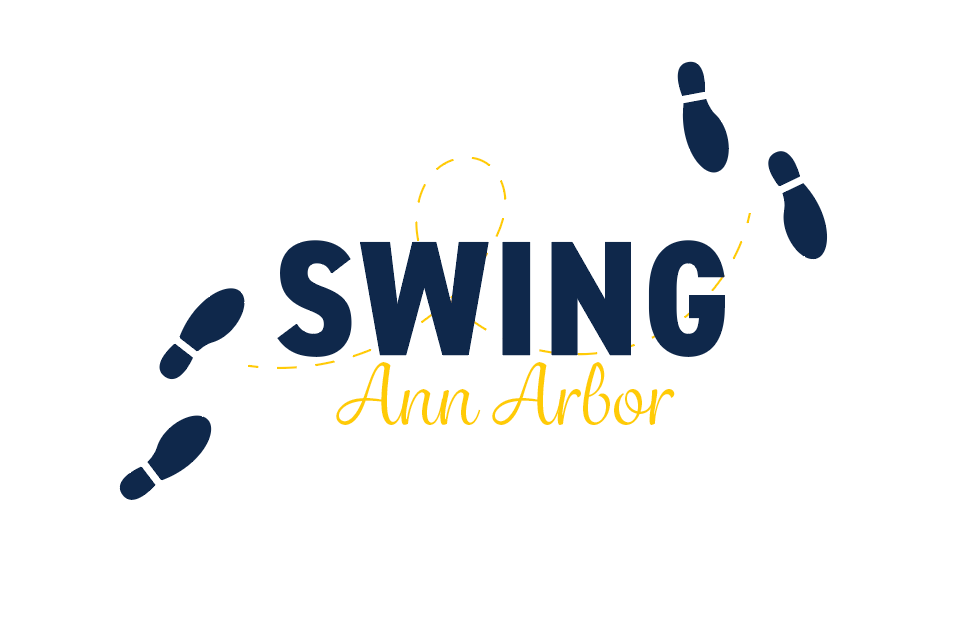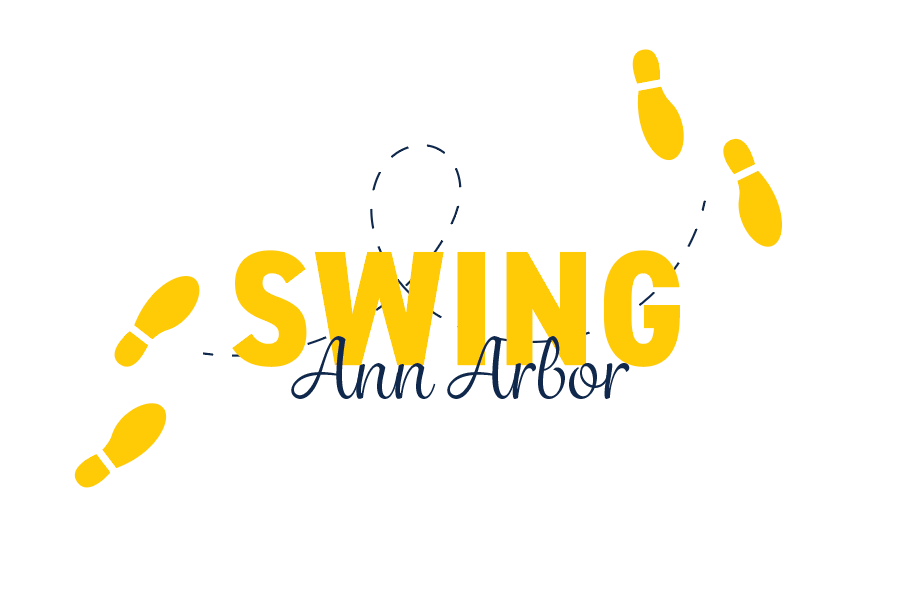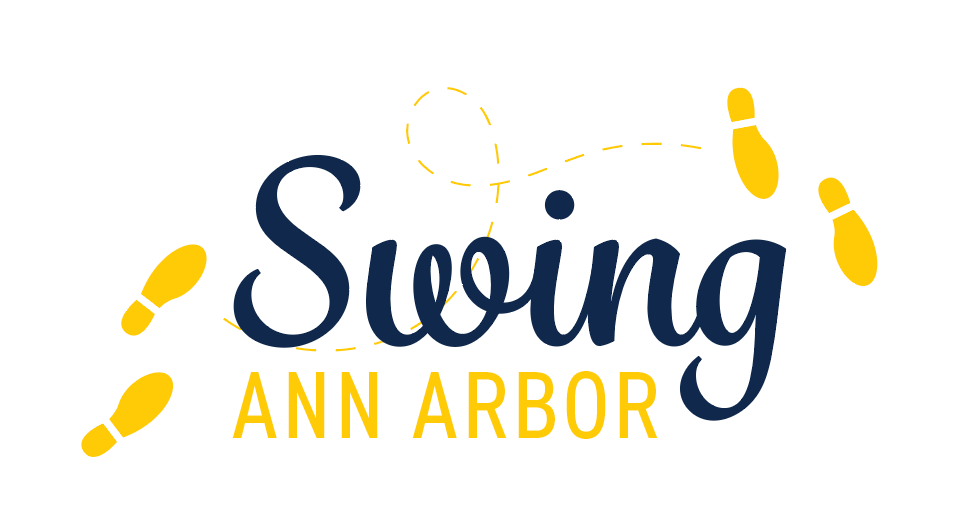 I continued to work on the form of the logo, but temporarily stopped working with color. Instead, I worked in black and white and focused on how to make the logo readable, scalable, and fun.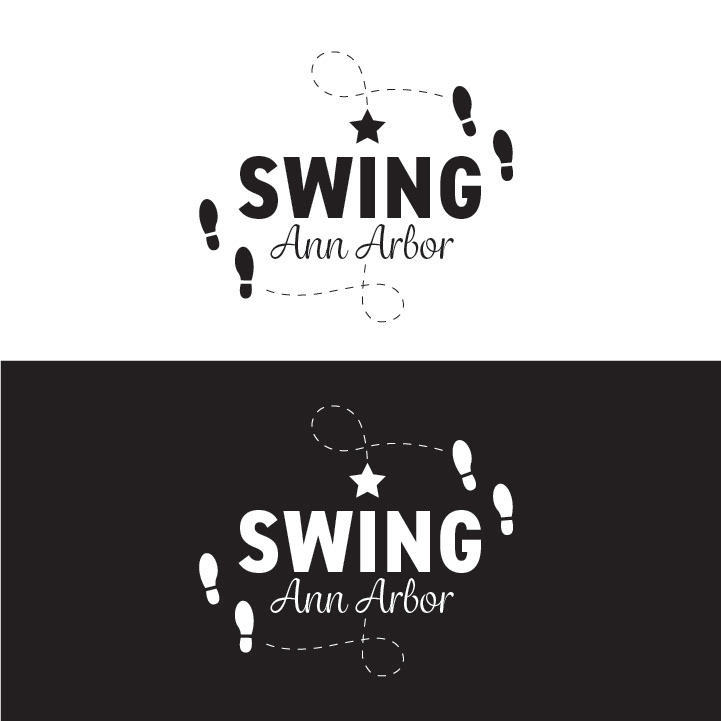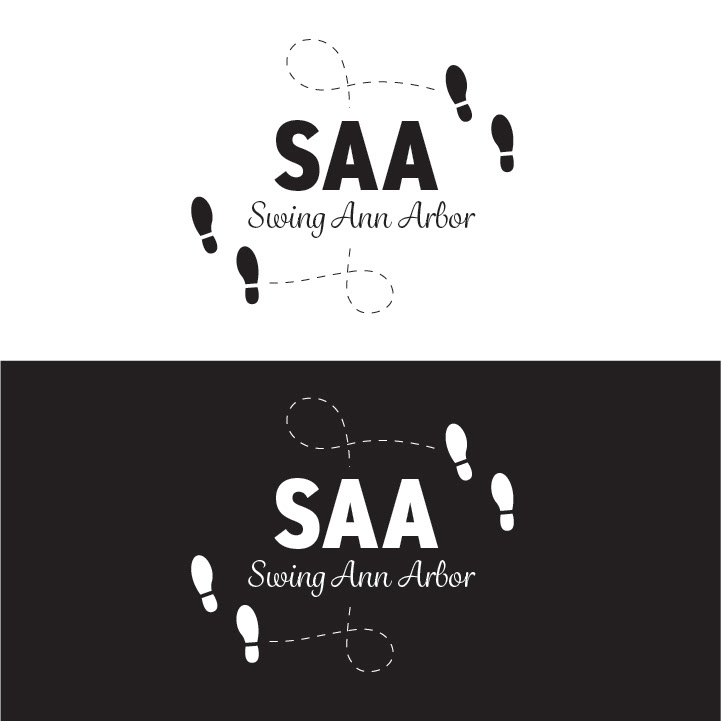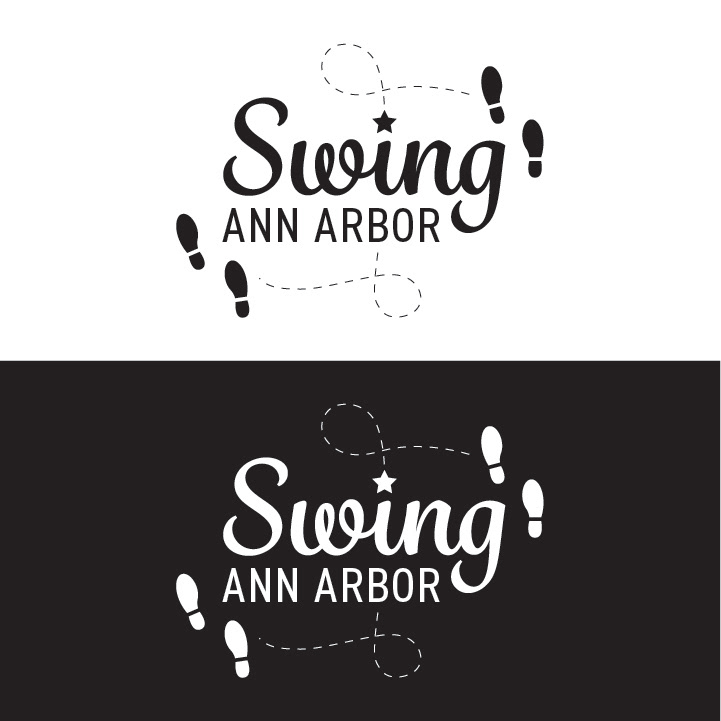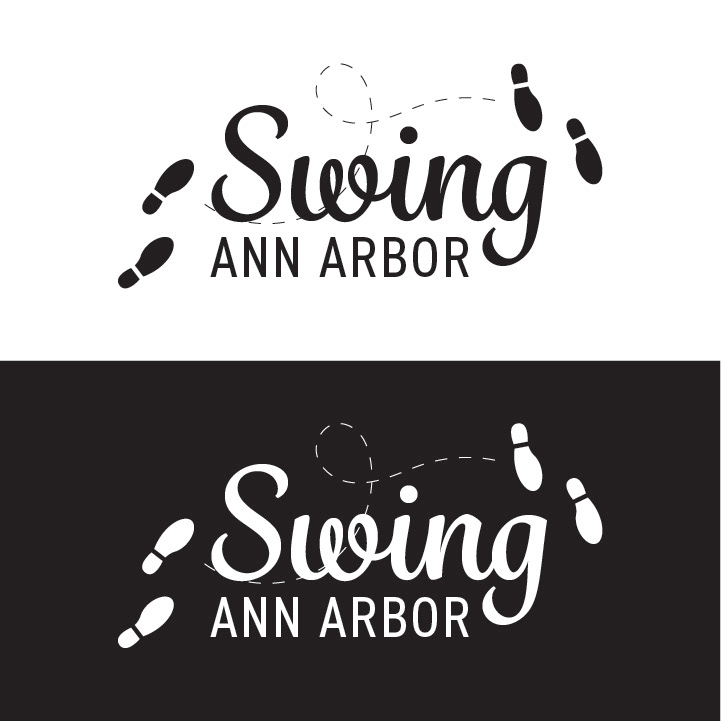 I presented these iterations to the team and we decided to move forward with this one because it felt balanced and readable.
Now it was time to look at colors. I tried out a few color schemes and, upon request, crafted a color scheme around the blue from the original Swing Ann Arbor brand. When I initially tried to go another direction, the entire board argued that they loved this color and it was important to have it play a role in the new branding. I had never seen an entire room (outside of the art school, that is) so excited about a color, so I was sold; if #2EA8DF speaks to the dancers, #2EA8DF is what we'll use.

The color scheme we decided on was bright, vibrant, and we felt that the variety of color combinations would allow us to communicate the spontaneous and creative nature of the dance we love. I then created a full-color version of the logo.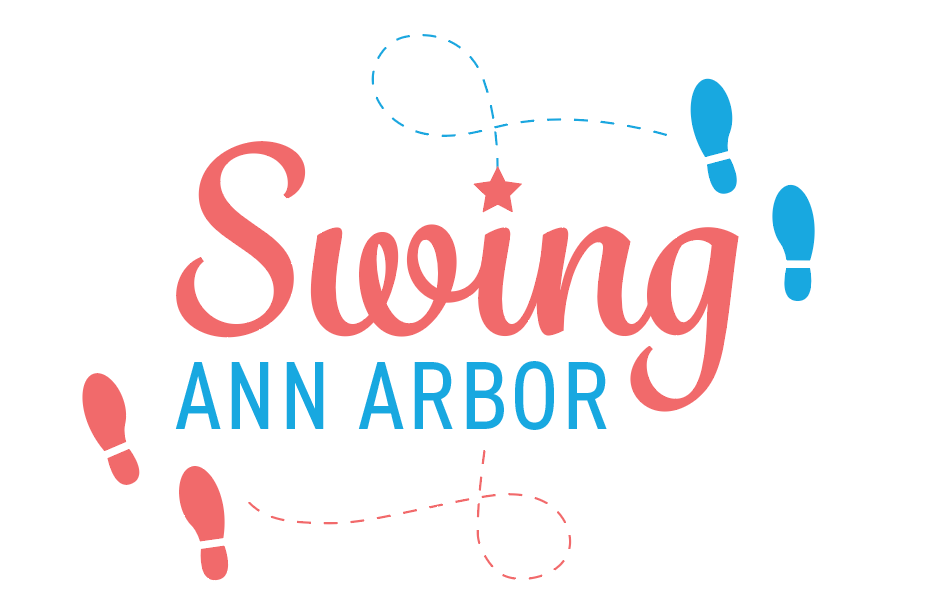 After printing this logo at various sizes and testing it for use on the web, I realized that it was not scalable and the dotted lines were lost when the logo was shown at a small size or when the viewer was far away. I changed the thickness of the lines to make the logo more scalable and balanced.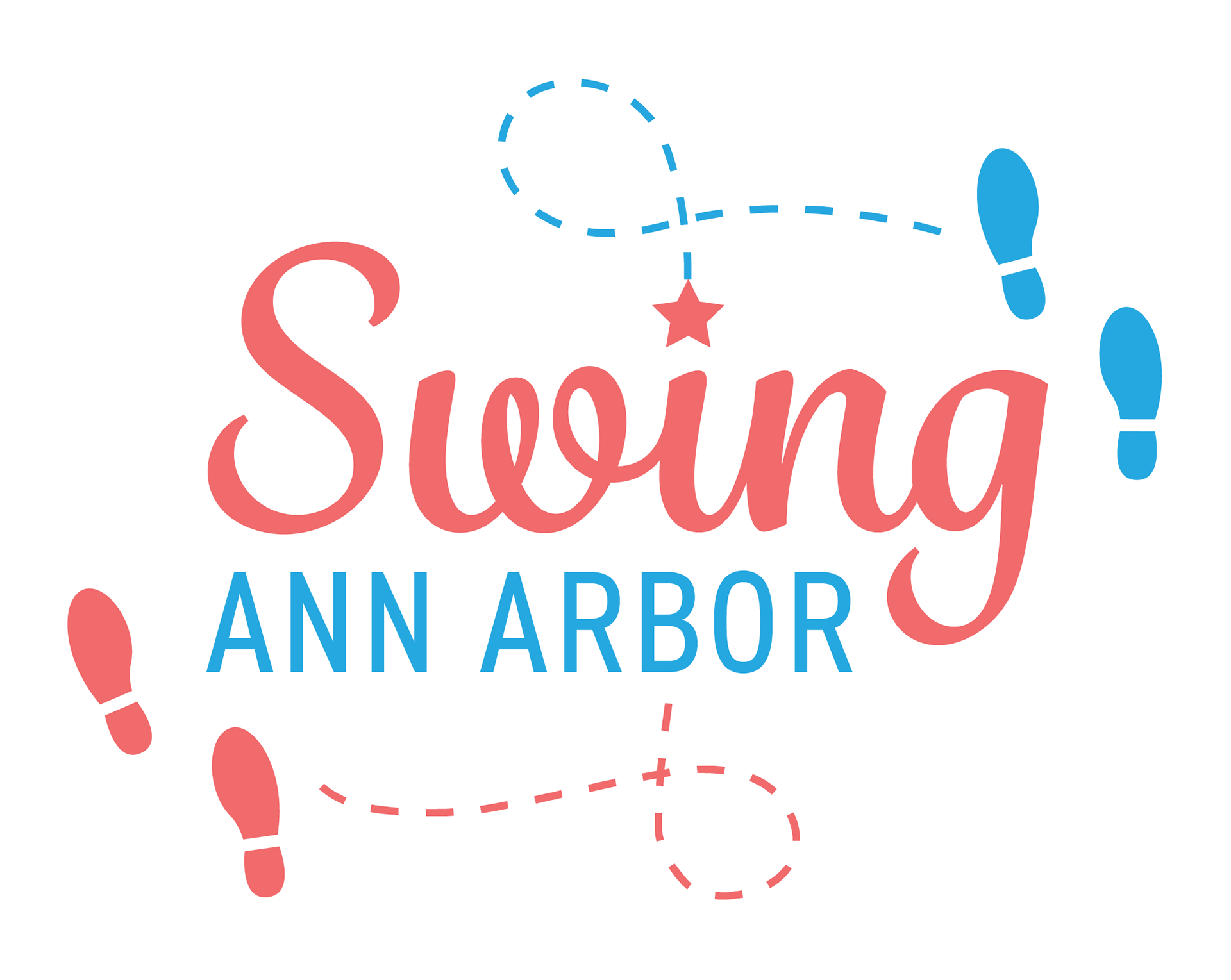 Let's get the world dancing...
My next step after creating a new logo was to brainstorm ways to use our branding to get people in the door at our dances. One of my main ideas was inspired by Andy Warhol's dance diagrams and some public art installations I had seen in Seattle, WA. This was more of a personal project, as the Swing Ann Arbor board was primarily interested in t-shirts and flyers. However, I thought creating dance diagrams and displaying them around University of Michigan campus could be an effective way of sparking peoples' interest in swing dancing.
I created a couple diagrams and showed them to friends and family. Every time I put one of these diagrams into someone's hand, they got up and tried to complete the steps. This was an exciting observation because it shows how interested people are in translating a visual diagram into a physical movement. This method of marketing Swing Ann Arbor could allow people to interact with the brand, succeed, and get inspired to learn more.
Other Branded Materials
I also created a variety of branded materials for Swing Ann Arbor, including t-shirts, signage, tote bags, and flyers. These materials help Swing Ann Arbor broadcast their brand, get more foot traffic at dances, and publicize events.